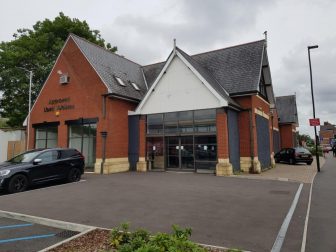 A former car garage in Southampton is be transformed into an estate agents.
The old Hunters Land Rover dealership on The Avenue will soon be occupied by Charters Estate Agency, who plan to operate their Southampton branch from this unit, after plans were approved by Southampton City Council.
The agency will take up around two thirds of the ground floor including the eastern most section of the building as this is closest to the pavement and has large display windows which are essential for their proposed use.
The agents will retain the nine parking spaces at the site, and the area is accessible by bus.
No external changes to the building are proposed although Charters will require some shop signage.
The site was originally for commercial use and therefore supported jobs and economic activity, which the applicant says will be retained.
A spokesperson for Charters said: "It is clear from the consideration of the foodstore application that the intention was for the retained building to be re-used for commercial uses, and by implication a resistance to residential or non-commercial use."
Charters this month opened a new branch in Park Gate, near Fareham, to further extend its reach across the Solent region.