No longer just a domain for investors, developers and property traders, the auction room is now the preferred option of buying and selling property for a number of people looking for a fast and secure method of sale.
With no chain and the buyer committing legally on the fall of the gavel with an exchange of contracts secured by a 10% non-returnable deposit, auction sales remove the stresses and uncertainty of subject to contract transactions, ensuring that estate agents who market property through this method can speed up the process and eliminate the risks of gazumping and gazundering.
With a number of agent partner programmes available nationwide, property auctions provide estate agents with a powerful platform to expand their business and generate additional revenue by selling homes under the hammer.
Here is the latest property auction roundup:
Savills raised £44m at biggest November auction since 2015
The latest remote live-streamed auction held by Savills raised more than £44m, with 90 of the 135 lots offered selling under the hammer.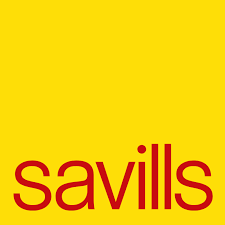 The sale, which took place on 3 November, was the firm's largest November auction since 2015, while it was the largest amount raised at a Savills auction since March 2018.
Savills auctions team has now sold over £240m of property so far in 2020, which is almost 40% higher than the corresponding period last year.
This year's sales have seen strong success across all price ranges, with the average sold price reaching almost £490,000.
Christopher Coleman-Smith, head of Savills Auctions team, said: "We raised £44m at our latest auction, one of the largest amounts raised from any auctioneer over the last few months.
"We found that houses within the M25 generated a strong response from bidders with many opting for home with outdoor space and favouring houses over flats."
The next Savills sale is due to take place on the 16 December.
Paul Fosh Auctions virtual sale raises £4.9m
A wide selection of residential and commercial properties were acquired at the latest virtual sale held by Newport-based Paul Fosh Auctions.
The auction, which was conducted totally online, generated £4.9m in sales after 88 properties were listed, with 72% successfully sold under the hammer.
The auction saw 1,050 auction registrations, with 529 registered bidders and 1,651 bids placed with 107,000 site hits in 48 hours.
The firm's next sale will take place at midday on Tuesday 8th December with lots going under the hammer from 5pm on Thursday 10th December.
Bamboo's online auction platform is 'a great way to ensure certainty in the transaction'
Estate agents and auctioneers who are using Bamboo Auctions technology to control and power their own online auction platforms have enjoyed a busy few months.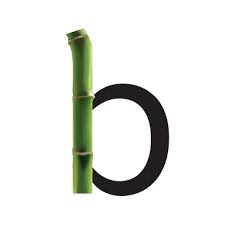 Clive Emson Auctioneers, Fisher German, Hunters and Bradleys are among a large number of agents who have been successfully selling properties by online auction across the lockdown period with Bamboo's technology.
Across all Bamboo platforms, more than 5,000 bidders have registered for online auctions in the last three months and agents have collectively sold almost £70m worth of property through their online auction platforms.
Robin Rathore, CEO of Bamboo Auctions said, "Our presence in the market was growing quickly prior to lockdown, and during this period of time we've been showing our value in the market.
"The market is bouncing back rapidly at the moment, and online auctions are a great way to ensure certainty in the transaction. Whilst conveyancing is catching up on the backlog of transactions, properties sold by online auction already have legal packs in place and so are completing faster.
"Our customers have complete control of their own online auction platforms, and don't need to depend on outsourced providers for auction revenue. We were there to support our customers and help them to generate revenue in a safe way, throughout the lockdown period.
"Whatever happens in the future, our online auction technology will continue to provide a fantastic opportunity for agents to win more instructions and generate revenue faster, whilst retaining complete control over the service to their vendors."
Recently crowned 'Newcomer of the Year' enjoys continued success online
Bond Wolfe Auctions, which was recently named Newcomer of the Year 2020 at the Midlands business awards ceremony, raised just over £21.2m at its latest auction.
The company sold 185 of the 201 lots offered – a 92% sales success rate – taking the total raised by the firm since it launched in January 2019 to £102.6m
Bond Wolfe Auctions has now sold 839 out of 952 lots offered in seven auctions, which represents an average success rate of 88.1%.
Gurpreet Bassi, chief executive of Bond Wolfe Auctions, said: "We are experiencing a huge interest in our livestreamed auctions, with 603,152 website page views, 103,626 video tours watched and over 32,666 people tuning in [to watch the firm's latest auction live]."
Bond Wolfe Auctions was recently named Newcomer of the Year 2020 at the Midlands business awards ceremony.
In a virtual event streamed online, Bond Wolfe Auctions beat off competition from some of the region's most exciting new ventures, to be singled out by the judging panel of TheBusinessDesk.com.
Bassi commented: "It has been an extraordinary 21 months for all of us.
"We launched with a small but highly experienced team and we were delighted when so many of our old friends and contacts in the auction world backed us and believed in the vision we had."
Two-day auction hailed a success
SDL Auctions' first two-day national property auction saw 200-plus properties sold, bringing the total raised for sellers in recent weeks to £20m.
Day one of the national property auction was an eight-hour bumper sale of residential lots, while commercial properties were sold in a half-day auction the following day.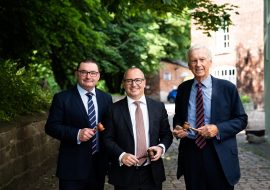 The firm's managing director and auctioneer Andrew Parker said: "What a fantastic way to start our October auction, and a beautiful property too, with bags of potential and in a stunning location. I'm delighted to say this set the tone for the whole of the auction, and we achieved some great results across the two days."
Since the start of 2020, SDL Auctions has safely sold more than 1,000 lots and raised over £150m or sellers, despite the challenges of the pandemic.
Parker added: "Variety is always a feature of our auctions and I'm delighted to say we once again delivered a diverse range of properties.
"It's always a pleasure to get great results for our sellers and we're proud to be able to continue to do this safely through our increasingly popular live-streamed auctions."