Chestertons is hoping to collect 5,000 coats
Chestertons has once again turned its network of 33 offices into collection points for its annual Coat Drive, in partnership with the 'Calling London' charity, and is aiming to collect 5,000 unwanted coats to help keep needy Londoners warm this winter.
Having run the initiative for seven years, Chestertons decided to press ahead with the collection this year despite the complications presented by Covid-19 measures, following pleas from some of the charity beneficiaries. Given the strength of demand, it has also extended the collection by a week to give people more time to make their donations.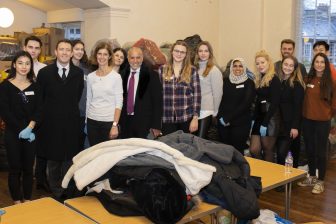 Chestertons is now urging people to drop their unwanted winter coats to any of its branches in London before 30th November. Clean, warm coats and fleeces of all colours and sizes are required.
Salah Mussa, chairman of Chestertons and chief executive of the Chestertons Foundation, said: "There are now more vulnerable people in the capital that lack the ability to afford some of the most basic things, such as food for their families and a warm coat for the winter. We have been supporting homeless charities and foodbanks across London and are now hoping to collect over 5,000 coats by the end of November to be distributed to the most needy."
Computershare Loan Services donates £3,800 to Children 1st
Computershare Loan Services has donated £3,800 to Scotland's national children's charity.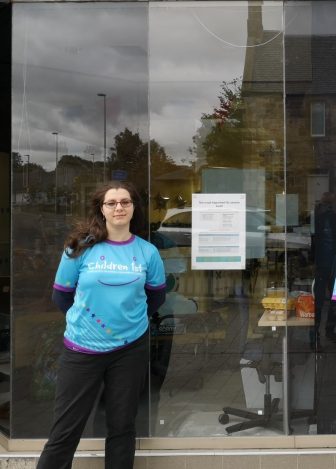 The donation will fund the Children 1st money advice services, which helps families that have fallen deeper into crisis as a result of the coronavirus to maximise their income and manage debt whilst providing emotional and practical family support.
Andrew Jones, chief executive officer at Computershare Loan Services, said: "At a time when the pandemic is increasing the pressure on many of Scotland's most vulnerable children and their families, the tailored financial action plans that the charity creates can really help improve overall family wellbeing."
Computershare's donation will help more than 250 families through the charity's Money Advice Service over the next six months, according to Linda Jardine, director of Children and Family services at Children 1st.
She commented: "I want to say a heartfelt thank you to Computershare for their invaluable support."
Hamptons International announce a 'Relay around the World'
Hamptons International has announced that it is staging its 'Relay around the World', a company-wide event with employees collectively travelling 24,091 miles – the same distance it would take to travel around the world – by the end of 2020, with a view to raising money for Stand Up To Cancer.
In previous years employees have travelled from branch to branch using various modes of transport in its 'Relay round the Regions'.
Individuals have walked, ran or cycled, whilst others used more unusual forms of transport, such as roller skates, a horse and cart and even a dragon boat race down the Thames.
This year employees have been asked to run, dog-walk, cycle, row, scoot, swim or anything they can think of to reach the collective goal of 24,091 miles by the end of the year.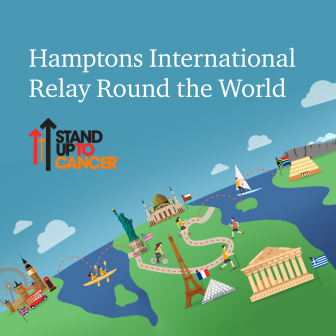 Lesley Cairns, managing director at Hamptons International, said: "We are thrilled to announce our new fundraising initiative to help with this worthy cause. Here at Hamptons we have shown great determination when it comes to fundraising and we're always keen to rally together as a business and help.
"Following our previous success with 'Relay round the Regions' we decided this was the year to take it a step further and introduce 'Relay around the World'. Furthermore, by adapting the concept we hope to make it a little easier for everyone to get involved whilst keeping a safe distance."
To date Hamptons International has raised £370,000 for the charity and this year is more important than ever as CR UK are facing one of the biggest challenges in their history.
Linley & Simpson is aiming to go 'Around the World in 80 Days'
Linley & Simpson is also attempting to cover the distance around the world, 24,901 miles,  in a bid to raise thousands-of-pounds for Martin House Hospice Care for Children and Young People.
Following in the footsteps of the Jules Verne characters Phileas Fogg and Passepartout, staff from Linley & Simpson are attempting to cover the distance around the world on two feet and two wheels – and without travelling far from home.
To reach their target a combined daily distance of 311 miles needs to be covered by the participants, whose movements – be it walking, running, or cycling – are being recorded on a smartphone tracking app.
Martin House, based at Boston Spa, near Wetherby, supports families across West, North and East Yorkshire, providing support and palliative care for children and young people with life limiting conditions.
Will Linley, Linley & Simpson chief executive and co-founder, said: "Because Covid has denied us the opportunity of taking part in a series of planned fundraising activities for Martin House, we have now devised this challenge as our grand sponsored finale of 2020.
"With a combined workforce of 260 employees, we hope we can achieve what the characters in the classics Jules Verne novel did, when they went 'Around the World in 80 Days', but in our case without setting foot outside of the county!"
Is your agency doing good things to help other people? Let us know! Send to news@propertyindustryeye.com.