Former Spicerhaart operations director for lettings, Paul Sloan, has joined Keller Williams to head up the national lettings team as operations director for the newly formed KW Move.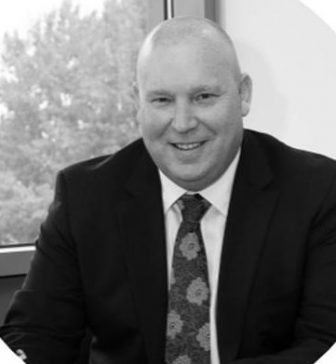 Sloan, who recently left his role as operations director for lettings at Spicerhaart after 10 years with the firm, will now oversee the proprietary lettings and management platform developed specifically for Keller Williams agents in the UK.
Sloan's departure from Spicerhaart was confirmed on Friday when the company's managing director, Antony Lark, confirmed that he had "decided to move".
Sloan said: "I'm attracted to the Keller Williams model as I feel it gives great agents the best opportunity and support to build their own businesses and as the industry changes and points toward this model being the way that agents will do business in the future, I feel KW is really well positioned.
"I also know that lettings adds huge value to an estate agent's business and given the support to build at scale, it forms an essential counter-cyclical element, providing a regular income to complement their sales commissions. KW Move is that service and supports our agents in leveraging their time to develop this important area of their business and I am excited to be part of it.
"I've worked with some fantastic people over the last 10 years, and I wouldn't change that experience – but now it is time for me to move on to a truly progressive organisation where I can really help my colleagues grow and prosper."
Keller Williams has announced not one but two high-level recruits to support its planned growth.
This is just a week after revealing that it has attracted former Douglas and Gordon and Foxtons boss Matthew Thompson as its operating partner at their prime London market centre.
Will Clark, formerly of Knight Fank, also joins as director of growth and is tasked with identifying and attracting potential Market Centre operators and investors across England, Scotland and Wales to add to the twelve that are currently in place.
Each Market Centre owns a geographic territory and then recruits agent partners which it supports to build big incomes.
Clark has deep property experience and is a chartered surveyor and member of the Royal Institution of Chartered Surveyors. He was a surveyor at Knight Frank and more recently ran the My Home Group, a venture backed digital estate agency business based in London that grew to 30 staff and over 10,000 customers.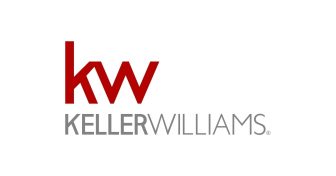 He said: "I'm joining Keller Williams because I think it's the best opportunity in the property industry right now and it's certainly an exciting challenge' says Will. 'I've looked at many, many other career possibilities in recent months and the combination of its growth potential and that it's leading the way in changing and improving the industry are a compelling combination.
"KW agents and market centre owners alike can build fantastic businesses and earnings with us whilst also enjoying flexibility, far greater than at a corporate or independent agency and, whilst I in no way wish to disparage those models, there is simply something better here for ambitious property people now. I'm really looking forward to supporting those individuals in those ambitions and in helping push Keller Williams as the household name in property.
"I'm really looking forward to supporting those individuals with those ambitions and in helping push Keller Williams as the household name in property."
Ben Taylor, UK CEO for Keller Williams, commented: "I welcome Will and Paul to the team, one that we are building formed of some of our industry's most notable performers and personalities. This is the strong foundation that is going to ensure our continued success as we aim to be the UK's go-to estate agency opportunity for agents that want to build their own businesses.
"I am genuinely so very proud of the organisation that we are building and our continued expansion in agent numbers and in customer relationships and transactions. All of our partners are on a journey that is set to be a most rewarding one and one that they will all be immensely proud of. That journey is only just beginning and I expect to have further announcements soon."