The Board of Propertymark has asked Nathan Emerson to assume the role of interim CEO with immediate effect.

The organisation says that Emerson's appointment will provide much needed stability for the professional body, its staff and its members.
Propertymark has been rocked by the recent resignation of CEO Tim Balcon after only four months, while NAEA president Kirsty Finney stepped down from her role earlier this month with no prior warning.
Emerson is a longstanding member of Propertymark with almost 20 years experience in the sector encompassing a number of disciplines including lettings, sales, commercial and auctioneering.
He is a former partner and director at Pygott & Crone, and most recently a consultant, having focused on supporting small and large agency owners with their growth strategies.
Emerson has been a Propertymark Board member since 2018 and is a facilitator and mentor of Propertymark Inspire, a development programme for small groups of independent agency leaders.
We are told that he has a keen interest in modernising the industry and has been involved with HM Land Registry's Geovation Accelerator Programme, is a mentor to REACH UK's Class of 2021 and has sat on the House Buying and Selling Working Group. Nathan is also a Main Board Director of Agent's Giving.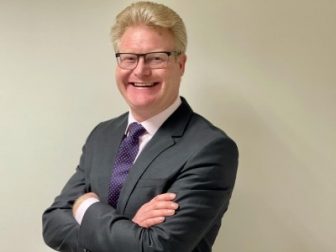 Emerson said: "Involvement with Propertymark was my way to give back to an industry I am truly passionate about and I have now been asked to bring my experience and enthusiasm for property agents and what we do to this role. Propertymark is a fantastic organisation that has driven an improvement in standards and made a credible difference on issues that really impact the bottom line, such as securing business rate relief for all agents during the pandemic.
"Over the coming months the focus will be on stability and results. In addition to the Arbon House and London office operations we will be working closely with our committed regional representatives equipping and supporting them further to help liaise and deliver to members.
"I acknowledge Propertymark has had its share of detractors of late and I look forward to not only supporting members but actively engaging and working with the wider industry community proactively to forge a collective voice for the sector as we adapt to the challenges and opportunities ahead."
The Propertymark board has asked Nathan to lead the operational delivery of Propertymark's strategy, working closely with Nicky Heathcote, interim executive chair, the board and the senior leadership team.
Heathcote said: "There should be no doubt that members remain at the heart of Propertymark's priorities. Our new strategy focuses on providing value to members, raising industry standards, being a recognised industry voice and future proofing Propertymark.
"We are delighted that Nathan has agreed to undertake the role of Interim CEO. He is well known and highly respected within the industry and has always been results driven. His own experience places him in a strong position to build on the opportunities for the sector and answers the current call from members to have someone from within the industry."