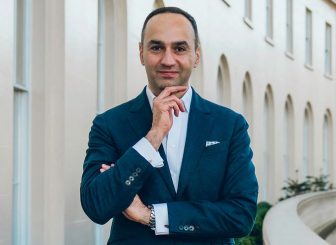 Tyburn, a London based property consultancy, has made a strong start following the completion of multiple deals worth in excess of £60m in its first seven months of operation.
Founded last year by Moreas Madani, formerly of Knight Frank, the firm has secured four deals over £10m, acquiring properties in some of prime London's finest buildings, including No. 1 Grosvenor Square, Park Crescent, The Whitley and Hyde Park Gate.
He spent 11 years working at Knight Frank where he served as partner in prime central London development team and as Middle East global wealth ambassador, advising high-net-worth clients from the region seeking to make well-informed investments in the UK.
Madani commended: "After spending over a decade at Knight Frank it was a huge leap of faith to venture out on my own and set up Tyburn, but it was a decision that has truly paid off. The closure of these deals at this level is a testament to the trust shown in me by our clients and has allowed us to take a strong market share so early in our development. It's a position we want to build on."
Tyburn takes its name from the ancient district of Tyburnia, a historical parish that is now part of Mayfair and Marylebone and one of its core areas of operation.
Madani added: "The name 'Tyburn' brings together the perfect elegance of London's past and present and reminds us of the superb international property hub we have to offer. London is home to some of the most sought-after and exclusive postcodes in the world and has been throughout history and we pride ourselves on unlocking that potential for our clients."