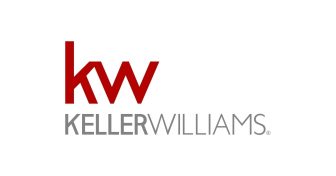 Keller Williams – the global 'real estate' giant that boasts of 200,000 agents in 55 countries. 'The largest real estate franchise in the world'.
On many levels KW is a success, and the rumour is that this will soon be converted into a billion-dollar cash fortune for 'Guru in Chief' Gary Keller, its founder and majority shareholder, by way of a lucrative IPO.
Gary has presided over an impressive empire in the USA having started the business in the 1980's and, like all good entrepreneurs, failed here and there along the way including firing himself as CEO, then reinstating himself and then stepping down again as the job changed from requiring one skillset to another. Then, switching to a franchise model and having an impressive US leadership team around him later helped him to grow what is undoubtedly as American a business model as there can be – the property equivalent of a hamburger and fries.
More recently KW has seen success in France, Japan, Ireland, Portugal, India, Poland, Israel and even Outer Mongolia (seriously).
Yet, the UK entity has bombed badly.
It is reported on almost a monthly basis that one market centre or other has closed, has gone bust or has lost yet another high-profile industry figure that's walked away from KWUK.
The list of casualties is impressive and includes people such as Simon Leadbetter, Gaven Swan, Chris Buckler, Russell Quirk, Andy Reid, Nicky Stevenson, Wayne Albutt, Matt Thomson, Will Clark and Jason Cannon. Most have not lasted a year before bailing on UK CEO Ben Taylor who, it must be said, is the undoubted common denominator in this sorry tale.
Ben Taylor started talking about opening an additional 25 market centres each year to add to the 11 that KWUK had, back in 2019. The maths would therefore suggest that KWUK should by now have 111 market centres up and running with 100 agents working from each, as is their stated goal. That would be 11,100 UK agents – a proposed market share of about 20% of all UK agents.
And at 100 agents per centre it is said in the KW literature that a market centre will be 'highly profitable'.
The sad reality is that the Keller Williams map in Britain has shrunk, not grown. In truth, it stands at about five arket centres now because many have closed or 'merged' with others. It is the strangest of so-called 'strategic growth plans' since Blockbuster ignored Netflix, to its considerable peril.
Of the market centres that have 'merged', KWUK has lost Weybridge, Exeter, Glasgow, Bristol, Leeds and my own centre which I closed in August 2022: KW Warwick. And there's more to add to the casualty list soon I hear.
As for profitability, you will struggle to find any UK KW market centre that has made an annual profit. Nor has the master UK franchise, Grifettey Limited, ever made one (in fact its losses are in the millions and rumours of monies owed to HMRC are prolific).
OK, so why has KW UK failed so monumentally?
Well, I'm writing this article to be honest about my experience with Keller Williams. Call it therapy if you like, however it's also a cautionary story to ensure that others do not wander into the hypnotic gaze of this business only to soon leave without the shirt on their back. That's what happened to me and my wife and business partner Sarah Downes in the autumn of last year.
The KW 'sell' so to speak is strong. In the process before signing up to a KWUK franchise (or SLA as they call it), you are wowed with the impressive credentials of the global business – its size, history, provenance and its mission and, of course, the Gary Factor. The mission is to 'make millionaires'. To 'have businesses worth owning and legacies worth leaving'. To 'back yourself to live your best life'. It's truly a sales pitch of metaphors, anecdotes, ambitious sounding goals and word salads.
Books written by Gary Keller, corporate training courses on the subject of mindset, preaching visits from American KW royalty and weekly leadership calls together with monthly Town Halls and State of Your Business sessions are the absolute focus. 'Do as we say and you will be rich' we are told. 'Follow the model' is the phrase repeated Wicker Man-like on a daily basis as some kind of cure-all spell.
'Quantum Leap' indoctrination, 'Six Personal Perspectives' and the One Thing book are staple fare that are heavily encouraged together with reading the 'Bible': Gary's bestselling book, The Millionaire Real Estate Agent several times over.
For Sarah and I though, it didn't take long to realise that the teachings were little more than window dressing, imported from Texas as a very convincing means of persuading would-be franchise buyers of 'gold in them there hills'. Except, all we found was mud… stodgy, black mud that we now face having our £80,000 investment buried in permanently.
You see, our property market is nothing like America's. And we're not known for being a happy-clappy lot like our cousins across the pond. We are not 'real estate agents' but are estate agents and we're not great at sucking up buckets of Tony Robbins type mantras if they are in effect printed on a house of cards.
Market centre owners or 'OPs', together with those that were seconded into leadership positions by Ben Taylor, all soon expressed their opinions and concerns at the direction in which the CEO and his American backers were taking KWUK, or rather the lack of direction. The wise heads, acting as the NEDs that they were brought in to be, would ultimately be dismissed as dissenters and 'non-believers' and were then marginalised by a CEO who is, in my opinion, quite deluded as to his own abilities and even more so on the 'success story' that he talks incessantly about presiding over.
Add to all this the market centre model whereby the UK head office rakes in 10% of all selling fees as its franchise charge in addition to a cut that heads to the US for the privilege of using the KW name and an email address which is worth little in the UK. Plus the UK bills market centres per agent for 'training and support and technology' none of which live up to the hype.
There's lots of talk internally about ambition and growth and everyone being wealthy soon. But the opposite outcome is true in my experience.
The Kool-Aid was indeed intoxicating at first and has taken a lot of people in, most of whom realised soon enough that Keller Williams UK is the industry's very own version of the Emperor's New Clothes.
These are some of the reasons that KWUK has failed in this country. Russell Quirk recently labelled KWUK as a 'clown show' and that just about sums it up – except that clowns are funny and my three years trying to make a business work that was doomed from the beginning, has not been an amusing experience at all.
Those at the top of the UK business are astoundingly unimpressive and have presided over colossal mis-steps, errors of judgment and foolishness that has unsurprisingly led to an embarrassingly poor performance here versus KW franchises in other countries.
As the church becomes emptier each week, one wonders how long it will be before it collapses all together.
JP Downes operated KW Warwick between 2020 and 2022, along with Sarah Downes
KWUK CEO Ben Taylor has been invited to respond to this opinion piece.
More misery for Keller Williams UK as yet another market centre set to shut