EuroLet in Bishops Stortford, Hertfordshire, has been rebranded after being acquired by Leaders Romans Group (LRG).
The business, which has been based in the town for more than 20 years, was snapped up by LRG last month.
EuroLet was a single office lettings business that had been a major residential letting and management agent in the local market. Its acquisition marked LRG's first purchase of the year.
This purchase forms part of an ambitious growth plan for LRG, following a successful year of acquisitions throughout 2020.
Despite 2020 being a challenging year for the property sector, LRG made a record number of branch acquisitions last year, seeing them add 20 new branches under its brand, and welcome almost 200 staff members to the business.
Leaders Romans Group has so far bought three companies this year, including Gibbs Gillespie.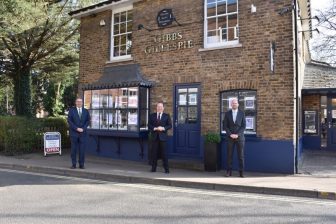 Gibbs Gillespie has been trading since 1991 after opening their first branch in Ruislip.
Launched by James Gibbs and Paul Gillespie, the company now has a network of 13 branches across across London, Hertfordshire and Buckinghamshire.
LRG plans to maintain the Gibbs Gillespie name, which is well-known in the industry, and grow it further across neighbouring areas. In Uxbridge and Gerrards Cross, where Romans already trades, LRG will trade under both brands.
The group  also acquired five-branch Hill & Clark last month.