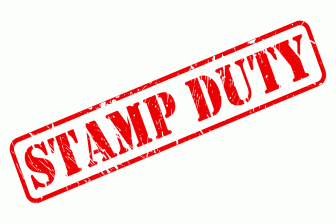 Estate Agents should get ready for the stamp duty holiday end date in September well in advance to ensure that fall-throughs and chain breakdowns are kept to a minimum, according to HBB Solutions.
The chain repair experts are urging estate agents to have a clear plan B if things start to go wrong when the final stage of the phased-out stamp duty approach ends on 30 September.
The company issued the same warning ahead of the first stage of the phased-out stamp duty approach ending last month.
HBB argues that, while it's certainly the case that the end of the holiday has been baked in somewhat, there is still likely to be a spike in fall-throughs as the end date nears and immediately after it.
Chris Hodgkinson, managing director of HBB Solutions and a former estate agent, said: "The end of September is now not very far off at all, and it seems inevitable that many people going through the process now will miss out on stamp duty savings by not completing in time before the holiday ends once and for all.
"There is the continuing impact of Covid self-isolation to factor in, too, in what is being called the pingdemic, which could hamper the ability of firms to progress sales. We've certainly seen there are still delays with surveys, searches and conveyancing due to staff shortages and high demand."
He added: "Although many will have factored in the possibility of not receiving those savings, even if their transaction has been in the pipeline for some time, there may be others relying on the savings who will feel the need to withdraw or rethink if they can't secure them in time."
Despite the recent property boom, fuelled by high demand from buyers, Hodgkinson says that agents should not get complacent – and advises that they have "a safety net to fall back on if things start to go wrong", particularly in a "busy and chaotic market".
"The busier a market is, the more scope there is for things to go awry in terms of chains breaking down," he said. "Even if only a small number of the record number of transactions currently in the pipeline starts to falter, that's still a not insignificant number of chains breaking down and buyers and sellers left frustrated."
Whole chains could face collapse as stamp duty deadline looms – claim