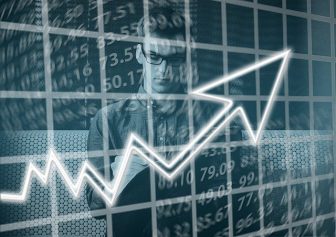 With fewer property transactions, the current property market environment presents unique challenges, as well as opportunities for estate agents.
As housing dynamics shift and customer needs evolve, it will be essential for agents to adapt and diversify their income sources, exploring additional revenue streams, according to Richard Combellack, chief commercial officer at nurtur.group.
He believes that one often-overlooked source of income is the treasure trove of data stored in estate agents' CRM databases.
He explained: "Your database, encompassing both current and archived records, can be a goldmine of untapped potential. Beyond the immediate transactional value, there lies a vast wealth of information, including anniversary dates of exchange and completion. These dates can be strategically leveraged to initiate effective nurture marketing campaigns."
Combellack says that nurture marketing, when executed skilfully, enables estate agents to build lasting relationships with clients and prospects. By acknowledging significant milestones such as anniversaries, agents can engage clients with revaluations, reinvigorate conversations about property investment, and, most importantly, position themselves as trusted advisors for remortgages.
With the imminent arrival of approximately 1.5 million individuals embarking on the journey of remortgaging over the next 12 months, he says that there is a potential opportunity for estate agents to explore alternative revenue avenues.
Combellack commented: "Remortgages are a prime opportunity for both homeowners and estate agents. With interest rates fluctuating and financial situations evolving, a strategic remortgage can offer significant benefits to clients. By harnessing the data within their databases and implementing nurturing marketing campaigns, estate agents can be at the forefront of guiding clients towards these beneficial decisions."
He continued, "unlocking additional revenue streams through your database and strategic marketing will not only help to ensure financial stability but also fosters client loyalty and referrals, further expanding your business reach. In the midst of the ever-changing property market, the adaptability of estate agents will be a key differentiator."
"Estate agents across the UK are presented with an extraordinary opportunity to tap into additional revenue streams and maximise the potential of their databases. By nurturing client relationships, agents can play a pivotal role in guiding homeowners through remortgages, all while helping to secure their own financial stability in a dynamic market," Combellack added.