According to the Yomdel Property Sentiment Tracker, estate agents were run ragged in the past week as surging demand from vendors and landlords rose to all-time record levels for the Tracker, to join buyers and tenants jostling for attention in the newly relaxed semi-lockdown market.
For the week ending midnight 7 June, new enquiries from vendors seeking valuations soared 34% to hit 85% above pre-coronavirus levels as people swarmed back onto estate agent websites seeking immediate help and guidance to kick start stalled home moving plans
Andy Soloman, Yomdel founder and CEO, said:
"Volumes have been building rapidly in recent weeks but these numbers are incredible.
"What's especially interesting now is that beyond sentiment, actual activity and reported transaction data is following the same course.
"We now expect to see record listings volumes which will help offset damage done during this crisis."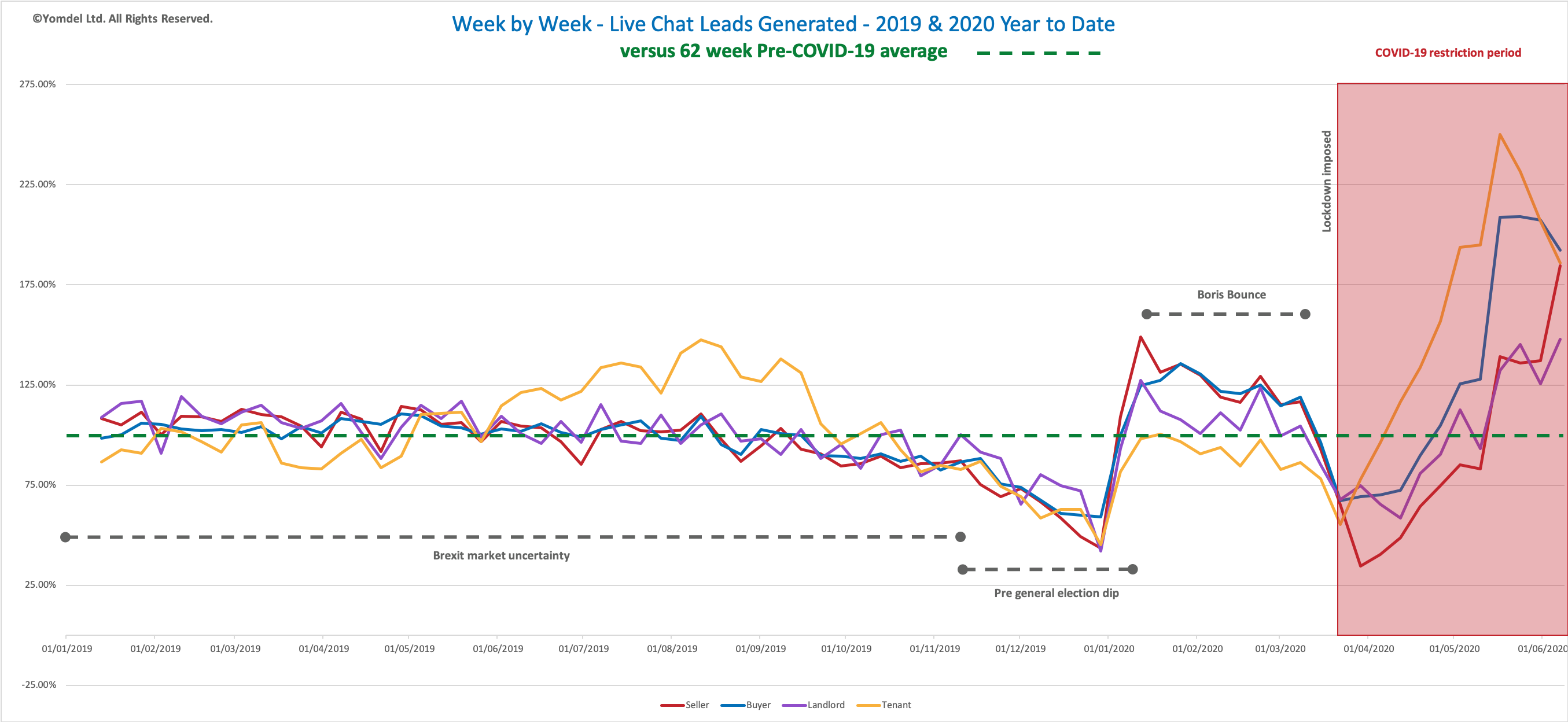 New vendor enquiries rose 34.41%, or 47.24 points, to 184.52, equivalent to 85% above the pre-covidid-19 average as people rushed to seek valuations of their properties.
Buyers dropped 7.28%, or 15.10 points, to 192.37, but demand remained 92% above pre-covid-19 averages.
Landlords raced to keep pace, rising 17.67%, or 22.2 points, to finish at 147.81, some 48% above the pre-covid-19 average.
Demand from tenants remained incredibly strong even though it dropped 10.08% or 20.84 points, to settle at 185.83. This is still 86% above the pre-covid-19 average.