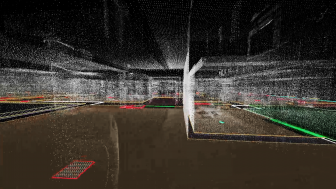 A London-based estate agent has become the first UK homeowner to acquire a new digital twin Non-Fungible Token (NFT), which has been produced by Pupil, the global spatial data company and AI pioneer, for 'phygital' real estate through hyper-accurate digitisations of real-world spaces.
Syson, who works for Chesterton, has bought a digital representation of his one-bedroom apartment in Battersea in the form of a Spec Verified NFT. The purchase makes him the first UK homeowner to acquire one of these NFTs and amongst the first group of global homeowners and commercial property investors to own this new class of NFT.
The transaction gives Syson access to a unique NFT record of his home, as well as providing a highly accurate digital blueprint representation of the property.
As well as the NFT, the London estate agent will receive a unique QR code artwork that can be scanned to view the digitised plans of the property in NFT format.
Syson said: "This new class of NFT provides a unique record of my home and an accurate digital representation of the apartment which is far more long-lasting and secure than paper documents. It's a really exciting digital asset for someone that loves property and NFT artwork, but it's much more valuable and practical than that.
"I think as technology advances, we will buy and sell things through blockchain and online exchanges much more often, using cryptocurrency as well as traditional money. This will be the case for all sales, including property.
"These NFTs will become incredibly valuable because of their ability to facilitate quicker, more secure sales and purchases online. And, as the metaverse develops, there are so many possibilities for how this type of NFT could allow me to explore, share and trade the digital twin of my property.
"It's exciting to be at the start of a trend which I think will change how we all interact with property physically and digitally."
Pupil says that far from being just trophy assets for collectors, these NFTs are proving increasingly popular with a broad cross section of homeowners.
The company claims to see a $70m (£53.3m) revenue opportunity this year alone, and the order book includes homeowners of all income brackets, from across the world, as well as residential developers.
The technology is also revolutionary in terms of providing new ways to engage with, trade and explore property digitally – for example utilising 99% accurate, verified digital twin NFTs as part of block chain transactions, or even laying the groundwork for trading digital twins in the metaverse – renting a digital replica of your home.
Pupil says it is in discussions with land departments and regulators around the world to incorporate the verified NFT floor plans into compliance documents to be added to the records of a property recognised by the relevant authorities.
Future NFTs from Pupil will include 3D digital twins underpinned by accurate measurements, allowing for more immersive digital explorations of the physical real estate through the purchase of the token, as well as ownership of a digital version of a physical property.
The company hopes that the launch of this trademarked 'Home in Your Pocket' concept will fundamentally change how people interact with real estate.
James D. Marshall, founder and CEO of Pupil, said: "No one else around the world can produce a Spec or Stak Verified NFT of a physical property. We are able to offer our customers a unique proposition, combining the physical and digital elements of real estate to give them the opportunity to own an NFT that is verified for its accuracy and authenticity."
He continued: "Transacting with the use of a verified NFT of a physical property through blockchain could prevent fraud, increase accuracy and save significant time and stress when buying and selling real estate, while the possibilities for how we could use NFTs to trade and explore exact digital replicas of real-world spaces online are endless."
Pupil combines proprietary AI and industrial-grade LiDAR scanning hardware to capture millions of points of measurement to document a physical property. This hyper-accurate data (that forms a point cloud, as seen in the latest James Bond film) is processed through AI to create the floor plan/digital twin and then converted into an NFT.
This, according to Pupil, provides the perfect gateway into the NFT market for those less well versed in blockchain and cryptocurrency trades, but also meets the high demand from experienced NFT and digital real estate investors.
Oliver Breach, founder and chairman of Pupil, commented: "We are servicing ever-growing demand from homeowners up to the largest global asset managers to acquire a Spec or Stak Verified NFT of the properties that they own. This market is far bigger and more diverse than many realise. As a result, Pupil is continuing to invest in the development of this transformative new product.
"Our technology is facilitating the transition to a reality where the real-world spaces we know and love can be digitally replicated with verified accuracy. This, in turn, moves us a step closer to game changing applications of this technology, including the trading or renting of a hyper-accurate digital version of your property and the ability to trade physical real assets safely and instantaneously through blockchain on a much larger scale."