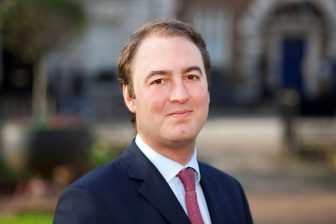 Winkworth is calling for the chancellor Jerremy Hunt to focus on policies to tackle the cost of finance, bring down inflation and increase the number of homes for sale and for rent.
Looking ahead to next year, Winkworth says there is a positive outlook, particularly for the second half of 2024.
Winkworth's chief executive Dominic Agace told The Property Exchange podcast: "Economically, we are at peak stress in terms of interest rates at the top of the cycle. With inflation predicted to go below 5%, we can now see the other side.
"It's important that things aren't changed for political gain to alter that trajectory. We have done some of the hard yards now and we don't want to see tax cuts that might be inflationary – that will just feed back into higher interest rates, which is where the pain in the property market is coming from.
"Certain income tax cuts and VAT cuts would be inflationary and that is self-defeating. Inheritance tax and stamp duty are being focused on but I feel these are being used as electioneering promises."
Agace argues that families in London are being penalised by aggressive dialling up of the stamp duty tax at a certain level but in terms of next year, he "can't see stamp duty changes boosting the market".
"The real challenge is the cost of finance, which is an income or cash flow challenge rather than a transactional challenge," he explained.
"The best thing is to push on with policies that ensure inflation gets down to a target and interest rates can start to move down," he continued. "The banks and mortgage providers can follow that lead and reduce costs going forward."
Calling for a return of mortgage interest relief for investors, Agace added: "The Autumn Statement should tackle the problem which is causing landlords to sell – the cost of finance again. With costs going up, landlords are underwater with their investments and that hasn't been offset by rent increases, although there have been dramatic rent increases.
"The loss of mortgage interest rate relief effectively reduces that income further. Where there's more debt, there is more of a challenge, as we are seeing in London. A return to mortgage interest relief for landlords would be hugely positive, increasing supply and reducing rent pressures."
The outlook for 2024 is looking positive. Agace told the podcast: "The market is faring far better than predicted. There has been a dramatic slowdown from 12 % increases year on year until last August and then 4% declines since then in flat prices but not in house prices.
"This comes back to the mortgage market and stress testing which has gone on since 2015. At the moment, prices are reducing but it's a transactional challenge rather than a dramatic price change.  We haven't seen a price reduction in the past six months. On the buying side, we saw real wage growth above inflation wage growth, which is a positive.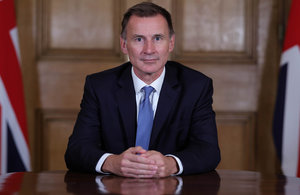 "Looking forward, we are looking at interest rate cuts towards the second half of next year and mortgage rates moving down to around 4.5%, from between 5-6%. The property market is aligned with employment – the two critical factors in a successful, stable property market. The property market doesn't stay in limited activity mode forever. Two years is a long time if you look at historic trends.  Next year and certainly towards the second half, we will see a more positive impetus in the property market."
Adam Stackhouse, Winkworth's MD of developments and commercial investments, told the podcast: "The Autumn Statement should be a vital set of announcements that will set the tone for 2024. The government must work collaboratively with the construction giants to ease the horrific housing shortage in the UK – and needs to step up and tackle planning reform, reintroduce Help to Buy and provide further incentives that will encourage these companies to continue to build new homes.
"The stability of property as an asset class remains. We are beginning to see an influx of Middle Eastern money starting to line up an aggressive acquisition trail in the UK. Regardless of the party that takes over in the general election, we will see improved trading conditions.
"There's always the view that the Conservative Party is safer during troubled times but the questions being asked by developers and commercial property investors is whether the lack of delivery by the current government has affected the entire sector and perhaps change is needed."