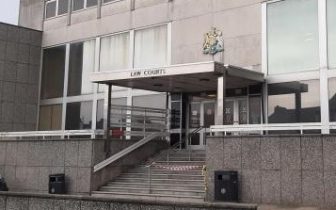 An estate agency owner is facing serious allegations of domestic abuse against a former partner.
Matthew Pahlavan, 41, of Kingsway in Hove, has appeared before Brighton magistrates charged with assault by beating, intentional strangulation, engaging in controlling/coercive behaviour and sending a letter/communication/article conveying a threatening message.
Pahlavan, managing director of Truemans estate agency in Hove, pleaded not guilty to assault by beating and did not enter a plea to the remaining charges.
The charges relate to alleged incidents involving Pahlavan and a former partner between February and September this year. He was arrested on 20 September.
Pahlavan is accused of regularly beating his former partner, threatened her with furth assault and arson, making several demands, including that her mobile phone location services be switched on, and photos of her current clothing.
Pahlavan has been released on bail with strict conditions and will appear at crown court on October 20.