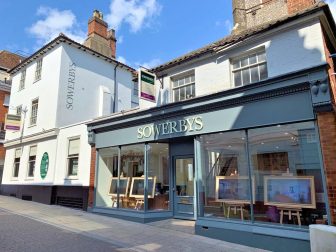 Sowerbys is urging its clients and any applicants that have registered with the firm to be 'vigilant' after its email system was hacked.
The Norfolk estate agency issued an apology yesterday for the apparent data breach after the fraudulent activity led to a 'spam' email being sent out.
The company is now warning anyone transacting funds to 'exercise additional caution' following the email hack.
Sowerbys said in an email sent to cutomers: "We are aware some Sowerbys customers have received a spam email signed from 'Aaron Watson', a member of our team.
"Please be assured we are aware of the issue and are working closely with our IT support to resolve things as quickly as possible.
"Anyone transacting funds today are urged to exercise additional caution and call to confirm with your solicitor first.
"Customers are reminded to always remain vigilant and discard emails with spam or unusual content.
"We will provide a further update in due course and we apologise for any inconvenience caused.
"Should you have any concerns please do not hesitate to contact your local branch."