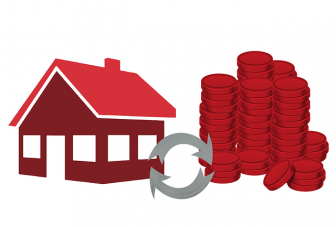 A record 13,452 new equity release plans were taken out by homeowners aged 55 and above between July and September 2022, according to the latest data.
The third-quarter figure, revealed by the Equity Release Council, represents an 8% increase on Q2, and surpasses the previous record of 12,891 set in Q4 2018.
The data also showed that, with 9,648 returning customers and 2,419 further advances agreed, the market saw 25,519 customers active during Q3, with total lending topping £1.71bn – another record figure. The number of active customers in Q3 showed a year-on-year rise of 32%.
New customers also increased by a third (34%) compared with Q3 2021, with total lending to new and returning customers growing by 49%. New plan sizes remained stable at an average of £133,770 for lump-sum lifetime mortgages – a 1% rise from Q2 – while new drawdown plans dropped by 3% to £88,340 for the initial withdrawal.
All three months in Q3 saw relatively stable lending, but August was the busiest, with 4,794 new loans agreed, surpassing July's 4,515 and September's 4,319. In fact, August was the busiest month of the year so far, surpassing March's previous record total of 4,560 new plans. The Equity Release Council attributed the 10% reduction in activity in September to challenging economic conditions and product price rises.
David Burrowes, chair of the Equity Release Council, commented: "The summer months have seen the equity release market resume its pre-pandemic growth trajectory, with extra protections having been added in the intervening years so all new customers can make voluntary repayments when they can afford to and reduce their overall costs. Equity release is not an overnight purchase, and the desire to secure lower interest rates before anticipated rises is likely to have influenced customers' timings as they completed deals from earlier in the year.
"With the value of UK homes having passed £7trillion, people are increasingly inclined to put their property wealth to work in later life to support themselves and family in the here-and-now."
Stuart Wilson, CEO of lending platform AIR, said the Q3 figures were "a welcome return" to more normal trading conditions following the pandemic, but added that the impact of recent political uncertainty and high inflation rates was "clearly felt" by the end of September.
"All residential property markets are currently facing a challenging time but this sector has much in place to support customers from increasingly flexible products to specialist qualified advisers," Wilson said. "While rates which hit an average of 4.54% in Q3 are naturally a consideration, advice needs to be far more personalised to ensure clients find the right option for their circumstances."