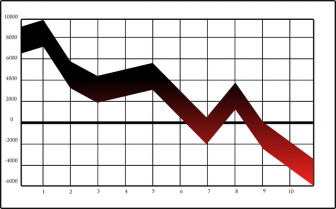 The latest figures show the number of houses in multiple occupation (HMOs) available across England has continued to fall, down by a further 2.4% annually, having already seen a 1.7% drop the previous year.
Analysis by Octane Capital shows there are now 489,701 HMOs across England, meaning the market has shrunk by over 21,000 properties in the space of two years.
The East Midlands has seen the largest reduction, with HMO stock levels down 26.1% in a single year. In the North East, HMO stock has declined by 15.8%, while the South East (-6.7%), London (-5.2%) and North West (-1.6%) have also recorded drops.
Some regions have seen an increase, however, with HMO stock levels climbing over the last year across the West Midlands (+16.9%), Yorkshire and the Humber (+11.2%), the South West (+0.6%) and East of England (+0.6%)
Despite a decline in overall stock levels, London remains home to the greatest proportion of HMO rental homes, accounting for 29.7% of England's total stock. This equates to an estimated 145,615 properties.

The South East is home to 14.1% of the national HMO total, while Yorkshire & Humber accounts for 11.1% and the South West accounts for 10.2%. The North West (10.1%) has the next largest proportion, followed by the West Midlands (9.1%), East of England (7.6%), East Midlands (4.4%) and North East (3.5%).
Jonathan Samuels, CEO of Octane Capital, commented: "HMO stock levels have continued to slide since the introduction of tighter licensing rules by the government at the back end of 2018 and there are now some 21,000 less HMOs available across England than there were just two years ago.
"While any attempts to raise living standards for the nation's tenants should be welcomed, it's imperative that we also incentivise investors to remain within the sector. Failing to do so will only see the level of available rental properties continue to fall, driving the cost of renting ever higher in the process, at the expense of the nation's renters."