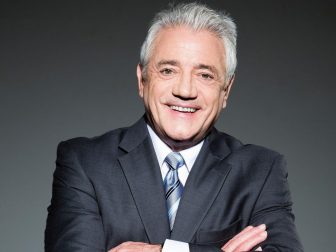 eXp UK, the network of personal estate agents, has announced that footballing legend, Kevin Keegan, will be the second of a prestigious line up of guest speakers who will attend the eXp UK 'Growing into the Future' UK tour.
Last week, eXp UK announced the 2023 schedule of events for their latest roadshow, as they prepare to visit five UK cities throughout June, including York, Manchester, Bristol, Birmingham, and London.
The events are free for anyone wishing to attend, with a focus on the opportunities currently on offer in the UK market with eXp UK.
The company has organised a list of guest speakers to join them for all six dates, all of which will be helping attendees to transform how they approach business, with a view to going it alone in the world of estate agency.
Last week, eXp UK announced the first of their guest speakers, Richard Rawlings, a well-respected estate agency trainer.
This week, they have revealed that footballing legend, Kevin Keegan, will be the next guest speaker bringing a wealth of knowledge and experience to attendees.
Keegan had 321 appearances for Liverpool, captained and managed England, managed Newcastle and Fulham, and also played in Germany with Hamburg.
Keegan will talk about all of the challenges he created and conquered during his life, passing on his experiences and the transferable skills required to those in attendance.
Keegan commented: "Running your own business has its own ups and downs and merry-go-rounds, and I want to share with you my stories and how I overcame my own challenges and hurdles, so that you can hopefully come away with a new outlook and approach to business ownership.
"So, whether you are an Exp agent or not, we would love you to come along, meet with likeminded people and learn from my experiences and from the other guests also."
The head of eXp UK, Adam Day, added: "Kevin has led a fascinating life and has an abundance of experience and knowledge to share on how he carved out opportunities for himself, as well as how he overcame the challenges that presented themselves along the way.
"Those in attendance will be lucky enough to benefit from his knowledge first hand and he makes for an invaluable addition to this year's team sheet and I for one am going to love it when he takes the stage, just love it."