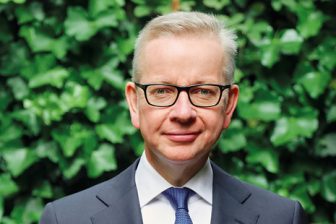 The government has denied suggestions that it plans to backtrack on housebuilding commitments made ahead of the 2019 election.
Michael Gove, the levelling up and housing secretary, appeared to hint yesterday that the government plans to scrap its housebuilding figures pledge in the 2019 manifesto ahead of the last general election, in which the Conservatives committed to building 300,000 new homes annually by 2025.
In an interview with BBC Radio 4's Today programme, Gove said: "Arithmetic is important but so is beauty, so is belonging, so is democracy and so is making sure that we are building communities.
"So yes, we definitely need more homes and we all know the reasons why but we also need homes that people can be proud of."
"We are going to do everything we can in order to ensure that more of the right homes are built in the right way, in the right places."
When quizzed over whether the government would hit its manifesto targets, he went on: "We are going to do everything we can but it is no kind of success simply to hit a target if the homes that are built are shoddy, in the wrong place, don't have the infrastructure required and are not contributing to beautiful communities."
With speculation mounting yesterday that the housebuilding target had been scrapped, the  prime minister's official spokesman clarified: "Our target to deliver 300,000 homes a year by the mid-2020s is central to our levelling up mission.
"But as you'll have heard the levelling up secretary say, those homes need to be good quality, they need to be well-designed and come with the infrastructure that new development needs."
Official estimates suggest that the government is likely to deliver in the region of 240,000 new build homes this year, which has caused concern among some senior Tory MPs, including the former housing secretary, Robert Jenrick, who has warned that the government looks set to miss its target "by a country mile".
Government will miss its 300,000 homes-a-year manifesto pledge "by a country mile"