The founder of online estate agency Doorsteps, Akshay Ruparelia, has quit as CEO of the company.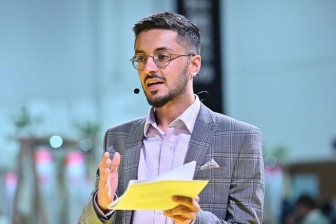 Ruparella, 22, founded Doorsteps.co.uk in 2016 when he was 17. But he informed the press yesterday that he resigned from his position with the company at the end of April.
He issued the following statement:
"After five extraordinary years at the helm of Doorsteps.co.uk, I reluctantly stood down from my position as CEO on Friday 30th April.
"When Doorsteps.co.uk started in 2016, when I was 17, my mission was to positively disrupt an antiquated sector with a new type of estate agency – one that utilized technology to save customers time and money.
"Through the hard work and dedication of my entire team, the company has been one of the fastest growing estate agencies in the UK. Today the company employs over 50 brilliant staff, has sold over £1bn worth of properties, saved customers over £11m in fees, hit over £2m in sales and become profitable.
"I feel so honoured to have gained this experience at such a young age; to have built a business with real social benefit, and to have shared the journey with the Doorsteps.co.uk family and customers along the way.
"It is however time for a change. My fellow director and I do not share the same strategic vision for the company's growth, and I have therefore taken the decision to move onto new ventures. The remaining director will be moving the business forward as they see fit.
"I am deeply motivated and passionate about the projects I will be moving onto, starting with AKR Growth Ventures. The purpose and mission of AKR Growth Ventures is to change lives by helping young founders, startups and charities disrupt out-of-date and out-of-touch business practices – through technology, organisational culture and exceptional performance.
"I shall be releasing a further statement in the coming weeks as I consider the other exciting challenges and opportunities that I have had time to explore since leaving Doorsteps.co.uk.
"Although my journey at Doorstseps.co.uk has come to an end, the company will always be in my heart, and I maintain an absolute belief – as I did when I was 17 – that the future for estate agents is in a technology-based, people-focussed model.
"I would like to wholeheartedly thank the staff, investors and partners that have joined me on this journey, and I wish the remaining director the best of luck with their future ambitions."