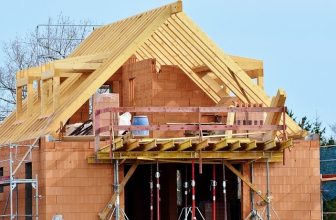 Homebuyer demand for new builds has fallen by 14% in the past year, new figures show.
Just one city in the UK experienced a rise in demand for new builds in the past year, according to fresh data provided by easyMoney.
A slight increase in new build demand nationally in the second quarter of this year indicates an 'air of optimism' as the market moves into what is traditionally its busiest time of year.
In the second quarter of this year, demand for new build homes rose by 0.7% compared to quarter one.
However, easyMoney's quarterly gauge of buyer appetite shows a fifth of all new build homes listed for sale across Britain have sold in Q2 2023, some 14% lower than in the second quarter of last year.
The study showed Southampton was the city with the biggest current new build appetite, with 45% of new builds on the market being snapped up.
Leicester is the only city to see an annual increase in demand for new builds. Meanwhile, Cardiff has seen the biggest annual decline in new build appetite, falling 24% in the past 12 months.
Jason Ferrando, CEO of easyMoney, said: "We've certainly seen more uncertain market conditions materialise since the end of last year, with buyers acting with a greater degree of caution following the mortgage market turbulence that followed the mini budget in September.
"This has been no different across the new-build market and all but one city has seen a reduction in demand when compared to the far stronger conditions seen this time last year.
"However, 2023 has certainly started with an air of optimism and we're now seeing this start to filter through, with demand picking up ever so slightly in the second quarter of this year when compared to Q1.
"It will be interesting to see if this positive movement is maintained during what is traditionally the busiest time of year for the market given that the economic landscape remains a turbulent one, at best."
The data showed Bristol had seen the biggest quarterly increase in new build demand, up some 15% from quarter one, followed by Southampton with 7% and Leicester at 4%.
Of the 20 major cities analysed by easyMoney, Leeds, Cardiff, Swansea, Edinburgh and Newcastle were the only other ones to record an increase in buyer demand for new builds.
The biggest quarterly drop in appetite was in Birmingham, with a fall of 6%.