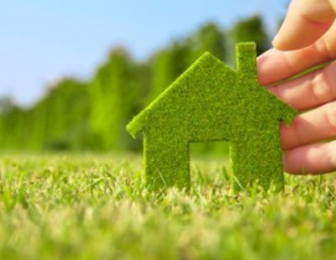 A growing number of homebuyers are adapting to the ongoing cost of living crisis and rising energy bills by looking for more cost effective, energy-efficient properties to help cut future expenses and protect the environment.
According to fresh data provided by Legal & General, searches for mortgage products that consider a property's energy performance certificate climbed by 21% in December
The growing demand for eco-friendly homes is also reflected in Legal & General Capital's research, conducted with YouGov, which found that buyers will pay up to 20% premium for low-carbon homes. Additionally, the data shows that consumers are now rating energy-efficient, sustainable features as more important than the size of the property, when it comes to finding a new home.
At the same time, ongoing affordability constraints, and a sharp increase in rates in 2022, have meant that more borrowers are opting for alternative, innovative solutions to maximise their borrowing potential.
December saw a 30% jump in criteria searches for interest-only mortgages as borrowers sought more flexibility in how they would like to repay their mortgage. In addition, joint borrower-sole proprietor mortgages were the second most searched criteria point in December, indicating that more borrowers are leaning on income from family and friends to fulfil their homebuying dreams.
Jodie White, head of mortgage products & transformation, Legal & General Technology, said: "2022 certainly wasn't without its challenges, but it is encouraging to see that, as customers' needs changed in response to the surging cost-of-living and rising energy bills, the UK's mortgage market was able to meet this demand with clear advice and innovative products. Affordability has naturally come under pressure in recent months, but our data shows that advisers are stepping up to meet this challenge and helping their customers find alternative solutions. This responsiveness is a positive sign for the health of our mortgage market.
"Whether it's navigating interest-only products, or exploring the plethora of green mortgages appearing on the market, advisers play a vital role in helping borrowers review their circumstances and establish which will be the most appropriate option as part of their advice. Taking on high volumes of complex work is difficult, but new technology is here to help deal with the administrative burden. As we start a new and busy year for the market, brokers can lean on the various digital tools at their disposal so they can focus on what they do best – giving high-quality advice."