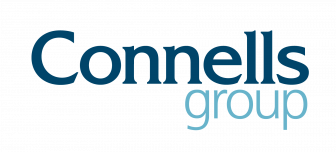 Connells Group is looking to continue its recent highly ambitious growth plan by expanding its presence across the UK.
The Group says that it 'remains financially strong and continues to look for investment and acquisition opportunities'.
The estate agency and property services provider yesterday unveiled increased pre-tax profits for the first six months of 2021 of £80.2m, up from £17.2m 12 months earlier, reflecting strong UK housing market conditions.
These results include the profits generated by Countrywide since its acquisition on 8 March 2021.
"[Connells has increased] the scale of the Group and our capabilities significantly with the acquisition of Countrywide," said CEO David Livesey.
He added: "The enlarged Connells Group will provide exciting opportunities for all colleagues and the potential for us to attract the best talent across the industry."

Aside from purchasing Countrywide, Connells Group has made further additions to its national branch network this year, including the acquisition of Yorkshire-based estate agents Holroyds.
Sitting within the Group's Sequence business, Holroyds further expanded the business' extensive offering in Yorkshire.
Holroyds is a well-established and family-run agent, offering sales, lettings and mortgage services across its three branches in Baildon, Keighley and Bingley.
The Connells Group has also snapped up Derbyshire-based Hall & Benson this year. The business has five branches in Alfreton, Allestree, Belper, Heanor and Spondon.
Hall & Benson offers sales, lettings, mortgages, survey and valuation, and land and new homes services, and continues to operate under its local name.
Connells Group delivers 'another strong financial performance'