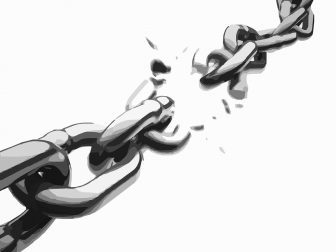 Rising numbers of house moves are collapsing at the last minute, according to the National Association of Property Buyers, which warned of a spike in the level of chains breaking down since Christmas.
"There's no doubt this is an increasing problem," said NAPB spokesperson Jonathan Rolande. "The likelihood of a collapse has actually been rising significantly since the autumn's botched mini-budget, and this trend has accelerated since Christmas."
The share of agreed sales collapsing before exchange jumped to a high of 25.4% in November, up from 23% in October and 21% in September, according to TwentyCi, a property data company. This compares with a rate of 22% in November 2021 and 23% in the same month in 2019.
"There are a number of reasons why a sale falls through – but among the most common are ill-health, redundancy, being declined a mortgage and not being able to secure an affordable rate," Rolande said, adding: "I think the property shortage may also be driving this. When a property comes onto the market at a competitive price, there can be a high amount of activity. Some bidding for the property may be over-stretching themselves to try and ensure they don't lose out, only to then find they can't actually afford to finalise the transaction."
According to the NAPB, estate agents have also reported a sharp increase in fall-throughs in the final quarter of last year as buyers suddenly found themselves unable to afford a higher mortgage rate, while some believed house prices were likely to drop in the coming months.
Another major reason for the collapse in sales has been mortgage deals being withdrawn and offers being renegotiated in the aftermath of the mini-budget, the association added. Some 1,600 mortgage deals were taken off the market in the wake of former chancellor Kwasi Kwarteng's so-called growth plan. Meanwhile, the average rate on a two-year fixed mortgage jumped to a 14-year high of 6.65% from 4.74% previously.
"This is obviously deeply frustrating for all involved," Rolande said. "A chain collapse is devastating. Those affected might find new jobs, schools and other plans disrupted, delayed or even cancelled altogether because somebody down the line has had a change of heart or can't get the money they thought was assured.
"What's more, to add insult to injury, fees paid for surveys, searches and solicitors will all be lost and the transaction will be back to square one. It's frustrating, annoying and costly."