David Colvin promoted to chief data officer at Chestertons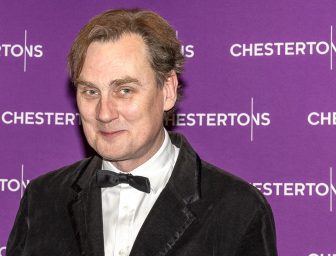 Chestertons' head of web and data, David Colvin, has been promoted to chief data officer.
Previously head of market analysis at John D Wood & Co, Colvin joined Chestertons in 2016 and is responsible for building and implementing a number of analytical tools to give the agency its competitive advantage across the London sales and lettings market.
Among the objectives in his new role is the simplification of the company's data processes. He will also be expanding his team to benefit the agency's research department, producing statistical reports and helping identify emerging market trends.
Colvin commented: "Throughout my career in the property data field, I have witnessed the growing importance of data in supporting and driving the efficiency of our sales and lettings teams, and in detecting and exploiting market trends. I'm absolutely delighted to now take on additional responsibilities in order to streamline the agency's approach to processing and analysing incoming data."
John Ennis, CEO of Chestertons, added: "Chestertons always has its fingers on the pulse and data remains a critical element to knowing what's going on in the market. Understanding which direction the property market is headed not only helps our teams offer clients the best possible advice; it also allows our Research department to continue to produce insightful research papers and market forecasts."
Knight Frank appoints new Head of Sales for South Hams and Cornwall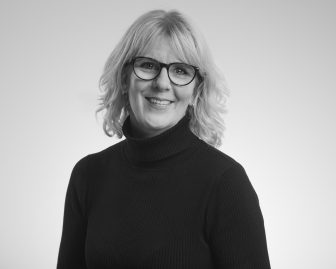 Knight Frank has appointed Sarah-Jane Bingham-Chick as head of South Hams and Cornwall residential sales in its Exeter office.
Bingham-Chick joins Knight Frank with more than 20 years' experience in estate agency. Most notably, working for Savills for ten years where she quickly progressed up the ranks, from a starting role as associate director to finally, director and head of residential in 2017, covering Devon and West Somerset.
Throughout her career, Bingham-Chick has built up a wealth of experience, dealing with many landmark houses across the county and developing strong relationships with her clients over the course of almost two decades.
In her new role, Bingham-Chick will be responsible for running the sales department across South Hams and Cornwall, driving the firm's market share.
She commented: "I have been helping people buy and sell homes in the South Hams for nearly 20 years and now to join forces with my strongest competitor during that time is an absolute joy and a privilege. I have always admired the strength of the Knight Frank brand and I am truly excited to be part of this award-winning team."
Mark Proctor, regional partner, commented: "Knight Frank is delighted to welcome SJ to bolster our offering of first-class agents throughout the Southwest, in particular the South Hams and Cornwall. SJ brings with her a wealth of experience and clients and has a superb record for delivering outstanding results. Her appointment is a wonderful opportunity for her and us to consolidate our position on waterfront as we continue to go from strength to strength. We are very excited to have her on board."
Propertynest promotes branch manager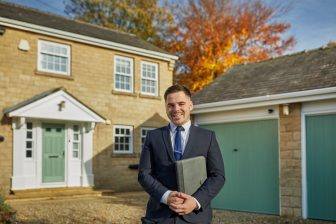 Propertynest, which is headquartered in Leeds, has promoted Hedley Conway to branch manager.
Conway, who joined Propertynest in November 2021, will now be responsible for overseeing the whole East Leeds branch including both sales and lettings. He takes the reins from Vicki Anthony to ensure a proportion of her time is now free to support new franchisees as the Propertynest franchise expands across the UK.
Conway, who previously worked for a corporate estate agent in Pontefract for seven years before joining Propertynest, said: "Now working in an owner-managed business means there is more flexibility to offer a far more personalised service to clients. Everyone in the team has great pride in what they do, and this comes from the top."
Vincent Anthony, founder and MD of Propertynest, commented: "Hedley's commitment to our customers, and to the East Leeds branch is notable, and we look forward to supporting him and his continued efforts to further expand our brand presence in the East Leeds area."