Guy Gittins officially starts new job at Foxtons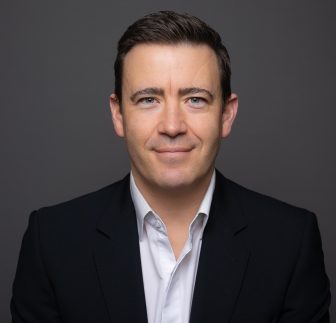 Former Chestertons group chief executive officer Guy Gittins officially took the reins at Foxtons yesterday.
As announced on 30 May 2022, Gittins has been appointed as group CEO with effect from 5 September 2022.
Gittins, who resigned from his role at rival firm Chestertons in late May, has taken over amid growing pressure from activist shareholders to sell the company.
Converium Capital, a Montreal-based investment fund that has about a 2% stake in Foxtons, recently sent a letter to the board urging it to begin a formal sale process.
Gittins' appointment is the second big move in the company's top-level management this year after CFO Chris Hough succeeded Richard Harris in April.
Gittins said: "Foxtons is part of the fabric of London life and I am absolutely delighted to be back, heading up the best estate agency in London and filled with the same excitement, anticipation and enthusiasm that I had almost 20 years ago to the day. Today Foxtons is the largest estate agency in London for Sales and Lettings instructions market share, and we have the most prominent brand. However, I am also convinced that with our incredibly talented team of people, unmatched coverage across the capital and the best local market knowledge honed over 40 years of success, we can do much more.
"We will need to focus harder on our core business, drive sales, enhance lettings growth, and ensure we revitalise our vigour and visibility in the marketplace. Over the next couple of months, I will be visiting all the front offices and I'm looking forward to meeting the Foxtons' team. Finally, I'd like to say a huge thank you to Peter Rollings and the Board, for looking after the business so well over the past three months."
Former Savills head of lettings joins Harding Green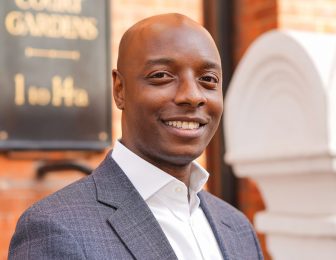 Euan Williams has joined self-employed estate agency, Harding Green, after leaving Savills as head of Lettings.
Williams has joined Harding Green as sales and lettings consultant for St John's Wood, Regent's Park and Little Venice. With more than 16 years' experience in the industry, Williams' expertise lies in both residential sales and lettings.
His career accolades include being head of department for lettings at Kinleigh Folkard & Hayward in Muswell Hill, managing Chestertons Kentish Town's lettings department before heading up the Hyde Park lettings department. This was followed by head of residential lettings and head of office for Savills in Maida Vale, before moving to head of lettings in St John's Wood.
At Harding Green, Williams joins Franchisee, Jack Graham-Lindsey, and his team of five at the St John's Wood branch.
Williams commented: "The ability to work for yourself and having the flexibility to choose your own hours are both huge attractions for me. As a new dad, I can watch my new born daughter grow up, take her to school, attend her plays, sports days and so on. These life moments are just so precious, and I can't wait to be a part of that.
"Whilst having my own portfolio of clients means I can offer sellers and landlords a senior local expert from start to finish, providing an unrivalled service. I am also really impressed at the support I receive at Harding Green. The IT system is extraordinary, enabling me to work from my laptop wherever I am, whilst being able to answer specific questions a potential client may have on a market appraisal by using an App. This in itself has already proved invaluable.
"I also have access to a professional photographer, a seriously good website, excellent marketing and PR tools and admin assistance to name a few. Combined with a very attractive commission structure, I am really looking forward to working with Harding Green and playing my part in expanding the brand even further."
Board member reappointments at Homes England

Homes England, the government's housing and regeneration agency, has confirmed that Marcus Jones MP, the minister for housing and planning, has reappointed Mark Rennison, Vanessa Murden and Sadie Morgan to Homes England's board.
All three members first joined the Agency's board in August 2019, and will now continue to serve until August 2025, providing continuity amongst the agency's senior leadership.
Peter Freeman, chair of Homes England, commented: "Mark, Venessa and Sadie are valued Board members and committee chairs that each bring a wealth of knowledge and experience to the Agency.
"Their continued guidance will be as valuable as ever as the Agency adopts a more place-based approach, working strategically across the country to drive regeneration, creating homes and economic growth and supporting the government's levelling up agenda."