Carlos Hernandez secures senior role at Spicerhaart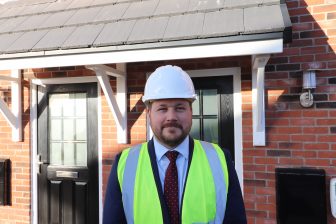 Spicerhaart has appointed Carlos Hernandez as its new regional sales director for land and new hmes in the North West.
Hernandez has spent much of his career working with local brand, Butters John Bee, now part of the national Spicerhaart estate agency network.
"I'm delighted to now be taking on the role of regional sales director for land and new homes covering Staffordshire, Cheshire, Warwickshire and the West Midlands. I've worked in this area since I graduated and I'm really keen to see Butters John Bee become the number one choice for land and new homes in the area."
Reflecting on the promotion, Tim Wardley, Spicerhaart Land and New Homes managing director, commented: "It's great to see Carlos taking the lead on land and new homes for this region.
"Butters John Bee already has a great reputation in this area which makes them ideally placed to become the leading agency for land and new homes. Nationally our land and new homes plan has already seen a 400% increase in new home sales, so it's great to welcome Carlos to the senior team."
Nicholas Baum joins Harding Green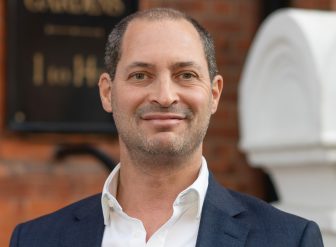 Nicholas Baum has joined Harding Green and will operate in and around St John's Wood in north-west London.
With 25 years property experience in and around St John's Wood, Baum has worked for some well-established estate agents. He has specialised in both sales and lettings.
Baum is hoping to use his local connections within the community to build his business in partnership with Harding Green.
A spokesperson said: "Harding Green provides the structure for the country's finest and most established agents to operate on a self-employed basis, many of whom have worked their way up to manager or director level at large corporate firms.
"We provide all new agents with unrivalled marketing, operational and compliance support in exchange for very low overheads ensuring they are able to launch quickly. We provide full anti-money-laundering handling, administration, phone answering, marketing, social media and support from our central London office."
"Our commission structures range from 60% or 70% and go all the way to 80% after an agent has transacted on £120,000 in fees."
H&H Land & Estates moves premises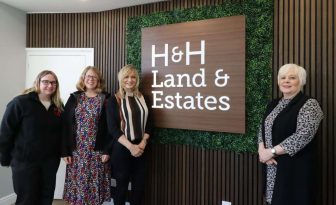 H&H Land & Estates has moved premises in Penrith following the acquisition of Eden Lettings Management last autumn.
The company has moved from its Devonshire Street office to St Andrew's View.
The move follows the firm's acquisition of Eden Lettings Management last autumn, enabling the firm expand and offer sales and lettings from one location.
With space across three floors, the building has been redesigned to offer room for hot desking for other divisions of the H&H Group, including H&H Land & Estates' rural division, H&H Insurance Brokers and H&H Auction Rooms.
The Penrith office will be managed by recently appointed Sue Jackson, who will be supported by Shirley Thompson, joint founder of Eden Lettings Management, who will head up the lettings division. A team of five people will work at the new office.
Kate Patrick, head of estate agency, said: "We have loved working in Devonshire Street, but unfortunately it just doesn't have enough space.
"The purchase of Eden Lettings Management means we have expanded both our staff and business reach, so the space we work in needs to expand too.
"We will provide new and existing customers with a broader range of services and further develop our sales and lettings portfolio in the Penrith area."