Fisher German open new office in Exeter
Fisher German has launched a new office in Exeter as it expands its presence in the South West.
The company's 26th UK office, located at Exeter Business Park, forms part of the firm's long-term growth plans.
There are currently five members of staff based at the new office, and they are Lesley-Anne Gleissner, Darren Edwards, Hannah Rose, Matthew Trewartha and Harriet Helliar.
There are plans already underway to expand the team further in the new year, according to Fisher German partner Matthew Trewartha.
He said: "We are very pleased to launch our new office in Exeter, and after working in the area for many years we saw an opportunity to not only better service our existing clients, but also build on these foundations to expand our client base.
"We have extensive knowledge of the local marketplace, and being based here enables us to bring our national abilities to a new region. We have an exceptional team of experts based at the office, a number of which have strong routes and connections in the South West, so it is fantastic to be able to start a team in their home region.
"There is a great amount of confidence in the business community in Exeter and the wider South West, and we will continue to grow and expand, employing the very best people for the benefit of our clients."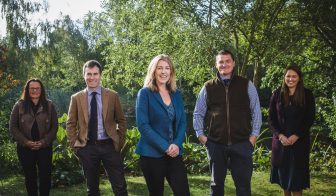 Oliver Lurot launches his own property consultancy
London-based estate agent Oliver Lurot has launched his own property consultancy, Oliver & Co.
Lurot, until recently the head of Savills' Notting Hill office, has more than 20 years' experience dealing with high-value homes as an agent in prime central London.
He started his career at the family firm of Lurot Brand, before moving to Savills in 2012.
A fluent French-speaker, Lurot did military service in an elite parachute regiment in France and has competed in the gruelling Marathon de Sables.
He is joined in the new business by his wife, Peggy, who also has a property background, starting her career in the Cote d'Azur in her family's multi-branch agency.
Oliver & Co is offering search and acquisition; sales and lettings consultancy; development consultancy; rental search; and support for France-England and England-France moves.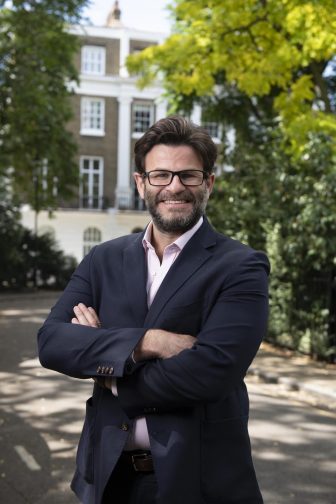 Iceberg Digital hires former Ravensworth business development manager
Iceberg Digital has hired Steve Tolfree as a business development manager within its sales team.
Tolfree, who 30 years of industry experience helping agents with their marketing, helped grow Ravensworth into a well-known industry supplier in his previous role.
Mark Burgess, CEO of Iceberg Digital, said "Steve has been at the forefront of helping agents with their print marketing for decades and after showing him our system he can see that this is the future for estate agents. We hope that he can help us to help agents follow him along that transition."
Tolfree commented "I'll be working with Iceberg Digital helping to drive forward their revolutionary digital marketing tool Lifesycle.
"Mark Burgess and I go back a long way so when the opportunity arose to work with him again there was only ever one answer.
"After the briefest of looks I spotted the vast potential of Lifesycle as an all encompassing marketing resource and I know agents will too."