Fine & Country welcomes new business development manager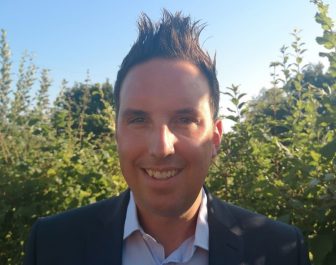 Fine & Country has appointed Jack Burton who has over 20 years of experience in the property industry as new business development manager (South).
Prior to joining Fine & Country, Burton worked at flatfair. He was also previously an avvount manager at Rightmove, a branch manager at Cubitt and West, as well as an assistant manager at Whiteknights.
Burton will be working closely with Fine & Country licensees to understand their goals and help identify the growth opportunities in their area, providing the tools, training and motivation to succeed with the brand.
Burton commented: "Joining Fine & Country is a tremendous honour for me. I have long admired the brand's commitment to excellence, unparalleled client service, and the remarkable properties they represent. I am excited to leverage my experience and work alongside the talented team at Fine & Country to further enhance the brand's market position and deliver exceptional results for our clients."
Nicky Stevenson, MD of Fine & Country, added: "His [Burton's] extensive experience in the property industry, combined with his strong business development skills, will undoubtedly strengthen our position as one of the leading premium estate agency brands in the country. We look forward to working together to drive innovation, deliver outstanding service, and continue our mission of exceeding client expectations."
Kriti Sharma set to be appointed as a non-executive director at Rightmove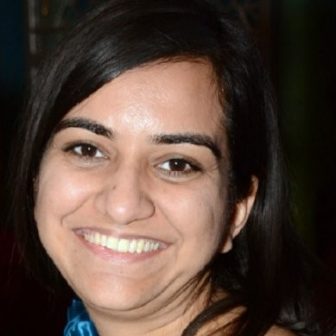 Rightmove has announced that Kriti Sharma will be appointed as a non-executive director with effect from 25 July 2023.
The firms says Sharma has a strong record of building and transforming successful technology businesses and products for consumer, B2B and enterprise companies. She is currently chief product officer, LegalTech, for Thomson Reuters. She was formerly the VP of Artificial Intelligence at FTSE 100 software company Sage Group and led a major product transformation for GfK, a KKR portfolio company, transforming them from a data and content provider to a decision intelligence, SaaS platform business.
Sharma was named in the Forbes 30 Under 30 list in 2017 for advancements in AI and is a Google Anita Borg Scholar. She was awarded the prime minister's Points of Light award for creating 'AI for Good', an initiative pioneering AI techniques to tackle a range of social challenges. Her work is frequently featured in global media such as the Financial Times, Harvard Business Review, BBC. She was appointed a United Nations Young Leader in 2018.
Sharma will also be appointed on 25 July 2023 to the Audit, Nomination and Corporate Responsibility Committees of the Rightmove Plc Board.
Rightmove's chair, Andrew Fisher, said: "I am delighted to welcome Kriti to the Rightmove Board. She is an internationally recognised expert in AI and a highly accomplished product and technology focused executive that will help us to further deliver on our strategy to make home moving easier.
"Kriti has expertise in helping organisations adapt and capture the opportunities associated with technology innovation and transformation, focusing strategies on the benefits to customers and wider stakeholder groups.
"Kriti not only has experience across a broad range of private equity and FTSE 100 businesses but also founded AI For Good in 2017, whose mission is building scalable technology solutions for social benefit, which very much aligns with our own company values."
Ami Kotecha appointed to BPF Board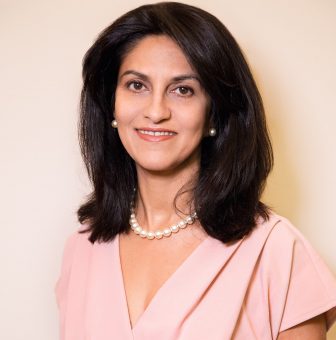 Ami Kotecha, co-founder and president of Amro Partners, has been appointed to the Board of the British Property Federation (BPF).
The BPF's 400-strong industry-wide membership comprises owners, developers, funders, agents and advisors, working together to create a diverse, successful and sustainable property sector.
Kotecha holds a number of board and advisory roles including chair of the UK PropTech Association (UKPA), which is in the process of merging with the BPF in order to accelerate technology adoption through deeper collaboration between property and PropTech businesses.
Kotecha has an influential role behind Amro's commitment to ESG as a core value driver for investment decisions and corporate culture – and the innovation and technology required to deliver its Net Zero Carbon commitment.
Kotecha said: "For 60 years, the BPF has been a powerful voice representing the interests of UK corporate real estate in government circles. Its intention to merge with the UKPA shows its commitment to bringing the tech and real estate sectors closer together to address the most urgent issues facing our sector –decarbonisation, dislocation and digital transformation.
"My expertise lies at the intersection of real estate, tech and ESG and I look forward to helping tackle our current challenges through deeper collaboration, knowledge sharing and faster adoption of technology. I would also like to encourage innovation that generates new business models, helping our sector optimise our ability to meet the future needs of customers, occupiers and stakeholders."
Mark Allan, president of the BPF, added: "Ami is an excellent addition to the BPF's Board and her experience in real estate technology implementation will be invaluable as we support the sector on the path to net-zero and find new ways to harness the power of data to create vibrant and futureproof places."