ARMA CEO steps up to lead board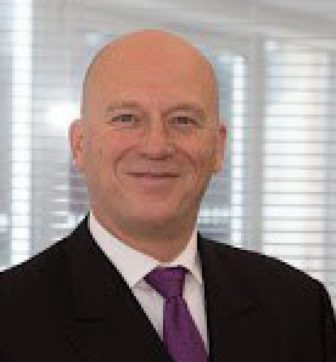 The Association of Residential Managing Agents (ARMA) has announced that its chief executive officer, Dr Nigel Glen, will be stepping down from his post after five years and will be seeking election to ARMA's Board as executive chairman.
He joined ARMA as chief executive in 2016, and has led a far-reaching transformation of the organisation, creating a strategic plan to increase ARMA membership and bolster ARMA's political influence as the leading trade association for residential managing agents in England and Wales.
During this time, ARMA membership has increased by 40%, and now in its 30th year, ARMA is larger than it has ever been, with over 500 firms under membership.
Dr Glen commented: "It has been my honour to lead ARMA through what have been an extraordinary five years. We have had to face up to the harsh realities of the Grenfell tragedy, the long and drawn-out campaign for leaseholder funding, and to help guide our members through the Covid pandemic.
"I am proud of what the team at ARMA has achieved over the years – ARMA is now financially secure, fit-for purpose, bigger than ever and has the highest public, media and Government profile that it has ever enjoyed. Although I am leaving ARMA in my current capacity, I am delighted that the Board has seen fit to propose that I join as executive chair, advising on strategy and political policy."
Chairman of ARMA, Michael Jacobs, added: "The CEO role at ARMA has exponentially broadened over the last few years, and in agreement with the Board of Directors of ARMA, the timing was right to begin the search for a full-time CEO position, whilst retaining Nigel in a strategic and political capacity and retaining continuity of our high-profile work with government and the wider industry.
"During his tenure, Nigel has led the industry through the most tumultuous and challenging years that property management has seen, from the Grenfell tragedy and resulting building safety crisis; the upcoming leasehold reform and regulation of our sector; through to the Covid pandemic and its impact on our industry. During that time, Nigel has driven the turnaround of ARMA in financial and membership terms, strengthened our contribution to Government policy and our political and media profile and influence have never been higher or more positive.
"Along with the rest of the ARMA Board, I would like to thank Nigel for all he has done on behalf of ARMA in the past five years and am delighted that he will remain with us for the foreseeable future – we look forward to continuing to drive ARMA's success and growth."
Nigel Glen will remain in post as ARMA CEO until the end of June 2021, when it is proposed he will take up position as executive chair on ARMA's Board. ARMA's current chairman, Michael Jacobs, will become honorary chairman. The Board has started the process to identify the next ARMA CEO, and a successor will be announced in due course. Nigel will remain as interim CEO until the new candidate takes up the position.
Manisha Bhula to become a partner at Blandy & Blandy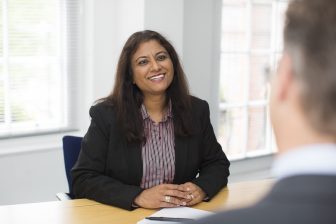 Thames Valley law firm Blandy & Blandy has announced that Manisha Bhula, head of the firm's Residential Property team, is to become a partner from 1 July 2021.
Bhula joined Blandy & Blandy as an associate solicitor in 2015 and has led the team, which spans the firm's Reading and Henley-on Thames offices, through an exceptionally busy past 12 months, owed in owed in part to the stamp duty holiday.
Bhula has almost 25 years' experience in all aspects of residential property and conveyancing and acts for clients including individuals, landlords and investors, developers, housing associations and financial institutions.
Chairman Nick Burrows said: "Manisha and our dedicated Residential Property team have worked tirelessly throughout an extremely busy and challenging year, delivering time and time again without compromising on the standard of legal advice and client care on which the team's and indeed our firm's reputations are based. Thank you to them and congratulations to Manisha."
Manisha added: "I am very pleased to be welcomed into the partnership and I look forward to continuing to grow our team and to supporting clients in Reading and Henley-on-Thames. Like Nick, I would like to thank our incredibly hardworking team for their continued commitment and professionalism."
Savills looks to make further appointments in Scotland 
Following business growth and a number of recent promotions and new hires, Savills Rural, Energy and Projects (REP) is now seeking new talent at a range of levels.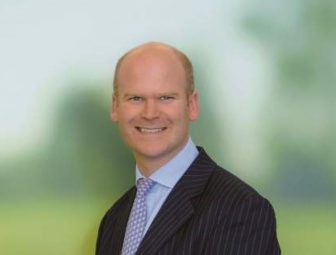 Hugo Struthers, head of Savills REP said: "The Scottish rural sector is an exciting place to work right now and it has never been more relevant to the overall economy. Following a successful 12 months we have made some recent promotions and additions and are growing our teams further.
"These changes will help our rural clients capitalise on the many opportunities being created by the growth of natural capital, the expanding green economy and an increasingly diversified rural landscape. Despite the challenges of the pandemic, the pace shows no signs of slowing. We will continue to support our clients and grow our business further over the coming months."
In order to service Savills expanding rural division Ewan Reid, has been made director in the Forestry team in Perth. Reid undertakes portfolio forest management and woodland creation for a wide range of clients from the central belt north, with vast experience gained within the private and public sectors.
The Forestry Investment and Valuation team has also been bolstered by the addition of director Anna Henderson who has returned from a national role based in London.
In her previous 15 years with the rural agency team at Savills in Edinburgh she was involved in some of the most notable purchases and sales of rural property in Scotland.
Also in Perth, Jayne Macleod has been promoted to associate director as senior PA and office manager and Lachlan Scott becomes an Associate in the office's expanding Food and Farming Team.
Meanwhile in Savills Dumfries, Susan Dunbar who oversees the financial accounts of clients' rural businesses Scotland-wide, has been promoted to Associate Director and Chris Thomson joins the rural agency team in Edinburgh from Savills Residential, also as Associate Director.
Savills is now looking to make further appointments across various sectors.