KFH recruits new head of lettings management
Kinleigh Folkard & Hayward (KFH) has appointed Sophie Danes as head of lettings management.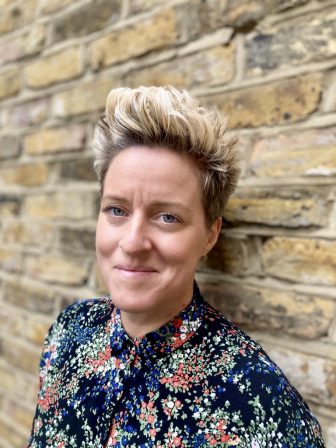 Prior to joining KFH, Danes, who has more than 20 years' experience working in London's property market, spearheaded operations for build to rent operator Get Living at East Village at the former Olympic park in Stratford and at Knight Frank, where she was a partner and head of property management.
Before this, Danes oversaw the management of residential properties for family estates, private and institutional clients at EA Shaw and CBRE, as well as heading up the residential management division at John D Wood.
She said: "I am excited about working with my new team to achieve the best results for our landlords, corporate clients and tenants."
Carol Pawsey, group lettings director at KFH, said: "Sophie brings with her a wealth of expertise in lettings management for private and corporate landlords in London and I look forward to working with her as we continue to build our portfolio and services over the coming months and years."
Lucy Collinge joins Linley & Simpson's land and new homes team
Linley & Simpson has boosted its land and new homes department by appointing Lucy Collinge, who has joined the Ripon-based team of seven as new homes marketing & administrative executive.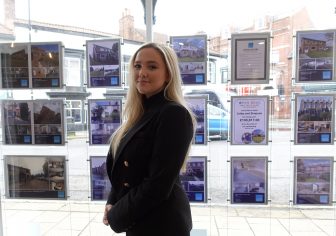 Prior to her new position with Linley & Simpson, which has 20 branches across Yorkshire and The Humber, Collinge worked for Carter Jonas in its new homes department in Harrogate.
Collinge commented: "It is as extremely busy department and I'm looking forward to developing my skills further and learning from my new colleagues."
David Waddington, director of land and new homes at Linley & Simpson, said: "Lucy joins the L&S land and new Homes team at a time when we are partnering with a record number of developers on sites across North and West Yorkshire.
"She has gained some valuable experience from her previous roles as a sales negotiator with estate agents in Harrogate and Ilkley, and her journey within the property industry continues with us.
"We are certainly looking forward to having her working with us, particularly as we are starting to lead the sales and marketing activities on some exceptional new developments, both small and large scale."
Kerfuffle expands management team
Kerfuffle has recruited Paul Morgan as IT director, while Richard Durrant joins the firm as commercial and strategic director.
The addition of Morgan and Durrant is part of the company's plans to expand its consultancy offering and review platform services. They will both support Kerfuffle operationally as it looks to launch a new membership proposition for estate agents to help improve their management and onboarding of suppliers. They will also be providing consultancy services to estate agents and suppliers.
Morgan has joined Kerfuffle from Farrell Heyworth after 14 years where he looked after their IT operations and technology landscape. He has also been an IT consultant for Fortune 500 companies across a variety of sectors giving him exposure to a broad range of technology providers.
Richard Durrant is the former managing director of Intercounty Estate Agents. Prior to that he was the company's lettings director and was responsible for expanding the lettings operations across their 27 office network.
Head of Kerfuffle, Simon Whale, said: "Anyone who knows these two [Paul Morgan and Richard Durrant] can testify to their quality of their work.
"Paul brings with him the best balance of technical skills aligned with a level headed ability to see the commercial opportunities and realities, of anyone I've had the fortune of working with in my long and lucky career in this industry.
"To dovetail that with Richard agreeing to join us, one of the best thought leaders I've had the privilege of meeting, his expertise in the lettings, client service and ancillary services revenues areas of agency is absolutely first class and I look forwards to him being able to leverage those for both our Kerfuffle agency members and supplier partners."