Chancellors opens its newest branch in Fleet, Hampshire, today, as the firm continues to expand.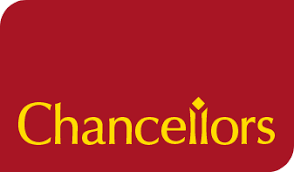 Located on one of Fleet's busiest roads, Chancellors Fleet offers a range of services including sales, lettings, property management, commercial property, new homes and financial services.
Paul Bosanko, regional director for new business, said: ''I have lived and worked in Fleet for many years so I am very excited for us to be expanding our reach and opening a new branch in the area.
"We are perfectly located in the heart of Fleet town centre and our double fronted showroom is the perfect place to display all of the fantastic properties that we will bring to the market.''
Chancellors is launching the new branch with a 0% commission offer.
Darren Simpson, operations director, Chancellors, commented: "Fleet will be our 56th branch in our ever-growing network and we are also thrilled to announce today that we will be launching our 57th office in Basingstoke later on in the year.
"We are delighted to be able to continue expanding our business, despite the current challenging climate that we are faced with. We would like to thank our staff immensely for their efforts over the last 12 months as without them and the hard work they put in this expansion would not be possible."