Carter Jonas has announced 14 new partners, and made a further 55 promotions from across the firm's residential, planning & development, commercial and business services teams.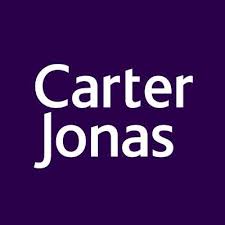 There are three new partners in the residential division, including David Ruddock, based in White Chapel, along with Kim Bays in Mayfair, and Isabelle Branson in Parsons Green.
Elsewhere, Isabelle Branson, Stephanie Waddelow, Kirstie Watts, Igor Simonov, and Sasha McNally, have all been promoted to associate partner within the residential team.
Meanwhile, senior promotions in the residential department have also gone to Lois Power, Will Butler, Emily Hussey, and Jessica Chalmers, Tessa Tabbitt, Ashlea Scott-Abbink, Megan Roots, and Helen Clay.
Mark Granger, chief executive, Carter Jonas, commented: "Our business remains focused on helping our clients to meet or exceed their objectives, and to continue to develop what we do, for the benefit of those clients, and for the career development aspirations of our people.
"We have an exceptional team at Carter Jonas, and we are fortunate to be able to celebrate the hard work of many of them with these promotions.
"Although we continue to face the challenges presented by the pandemic, we have worked hard to remain resilient and effective across the diverse range of sectors in which we operate. Our ability to do this has been supported by those promoted this year, and I thank them for their support and congratulate them on their achievement."
The full list of promotions are listed below:
| | | |
| --- | --- | --- |
| Commercial | | |
| | | |
| Alison Williams | Partner | Bristol |
| Matt Reading | Partner | London, Chapel Place |
| Tom Lowe | Partner | Bristol |
| Peter Wyld | Associate Partner | Cambridge |
| Cameron Benge | Associate Partner | London, Chapel Place |
| Michael Henretty | Associate Partner | London, Chapel Place |
| Ben Welch | Associate Partner | Winchester |
| Amy Currie | Associate | London, Chapel Place |
| Dan Humphry | Associate | Oxford |
| Ben Gilligan | Associate | Cambridge |
| Stuart Voss | Associate | Cambridge |
| George Densham | Associate | London, Chapel Place |
| Gloria Tete-Djawu | Senior Surveyor | London, Chapel Place |
| | | |
| Planning & Development | | |
| | | |
| Peter McKeown | Partner | Cambridge |
| Matt Hare | Partner | Cambridge |
| Adam Conchie | Associate Partner | Cambridge |
| Emma Winter | Associate Partner | Leeds |
| Natasha Eliot | Associate | Oxford |
| Steven Soper | Associate | Leeds |
| Oliver Neagle | Associate | Oxford |
| Sarah Odu | Senior Planner | London, Chapel Place |
| | | |
| Rural | | |
| | | |
| Ross Kent | Partner | Oxford |
| Jane Barlow | Partner | Warrington |
| John Read | Partner | Winchester |
| Ben Myerscough | Partner | Marlborough |
| Ollie Mead | Partner | Bristol |
| Marie Handel | Partner | Taunton |
| Deborah Lund | Associate Partner | Kendal |
| Ben Thomas | Associate Partner | Leeds |
| Tom Jackson | Associate Partner | Leeds |
| Kate Mason | Associate Partner | Warrington |
| Kittie Ford | Associate Partner | Birmingham |
| Sam Johnson | Associate Partner | Harrogate |
| Nicola Palfrey | Associate | Taunton |
| Michael Paton | Associate | Shrewsbury |
| Alex Morter | Associate | Cambridge |
| Sophie Crookes | Senior Surveyor | Winchester |
| Steffi Laverick | Senior Surveyor | Leeds |
| Dean Hockley | Senior Surveyor | Birmingham |
| Rebecca Appleyard | Senior Surveyor | Leeds |
| Tom Vacher | Senior Surveyor | Taunton |
| Merryn Phillips | Senior Surveyor | Birmingham |
| Helen Melling | Senior Energy Specialist | Leeds |
| Simon Currie | Senior Energy Specialist | Leeds |
| Katie Drew | Senior Administrator | Winchester |
| Sally Smith | Administrator | Leeds |
| | | |
| Residential | | |
| | | |
| David Ruddock | Partner | London, Chapel Place |
| Kim Bays | Partner | London, Mayfair |
| Tessa Clarke | Partner | London, Parsons Green |
| Isabelle Branson | Associate Partner | London, Wandsworth |
| Stephanie Waddelow | Associate Partner | Cambridge |
| Kirstie Watts | Associate Partner | Cambridge |
| Igor Simonov | Associate Partner | London, Bishops Park |
| Sasha McNally | Associate Partner | Cambridge |
| Lois Power | Associate | York |
| Will Butler | Associate | York |
| Georgie Hunt | Associate | London, Marylebone |
| Emily Hussey | Associate | London, Marylebone |
| Jessica Chalmers | Associate | Newbury |
| Tessa Tabbitt | Senior Negotiator | Winchester |
| Ashlea Scott-Abbink | Senior Sales Manager | Cambridge |
| Megan Roots | Senior Property Manager | Cambridge |
| Helen Clay | Senior Sales Coordinator | Marlborough |
| | | |
| Business Services | | |
| | | |
| Charlotte Edwards | L&D Coordinator | Winchester |
| Becky Clarke | Recruitment Advisor | Peterborough |
| Philip Tsang | Senior Digital Studio Executive | London, Chapel Place |
| Kieran Murti | CMT Contract Manager | Birmingham |
| Ali Hansraj | Business Intelligence Analyst | Peterborough |
| Angela Page | Tramps Application Manager | Shrewsbury |