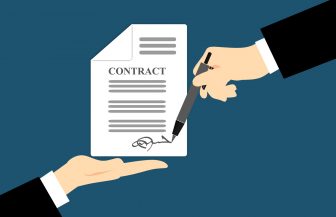 Yesterday's news from LSL that conveyancing delays had caused their estate agency division to post a half year loss of £1m instead of a possible profit of £6m highlighted the importance to estate agents of being able to turn their pipelines in the shortest possible time. Four times a year would be 'normal' with top-performers sometimes managing five. It looks as if LSL didn't manage to get even halfway to that.
There's always been a pervasive view that estate agents and conveyancers/solicitors may have a symbiotic relationship – one can't do without the other – but that attitudes to one another are usually negative.
In one highly successful agency the conveyancing panel was dubbed, 'The Sales Prevention Team', such was the frustration of the managers and negs at seeing deals fall out of bed due to delay and what they viewed as obstruction by an over-cautious and fusty legal process.
But there is no denying that modern-day conveyancing is a lot more complicated that it once was. The demands of mortgage lenders have spiralled upwards over the years; identity and money-laundering rules are extensive; the range of information that is critical to a transfer is wider ranging than ever before.
On top of that the cost of conveyancing has been beaten downwards by the 'factories'; fewer highly qualified staff are employed – and in many cases fewer overall staffing numbers; margins are down; and workloads are sky high. No wonder the system is considered by many to be unfit for purpose.
On the pages of EYE the likes of Rob Hailstone and Peter Ambrose regularly contribute to the discussions about the state of conveyancing and they often suggest (in terms) that if agents better understood the conveyancing process they would be less frustrated by it and perhaps be able to contribute more positively to the operation of the process.  But so far there has been little evidence that agents have much interest in finding out more about how conveyancing works.
So we would like EYE readers to give us a yes/no answer to this very simple question:
We'll let you know the result in a few day's time.