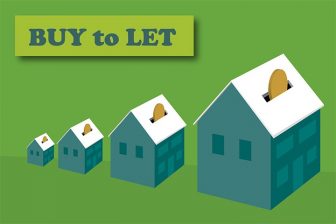 With savers receiving poor returns from banks and building societies, thousands of people unsurprisingly continue to turn to residential property as a means of supplementing their income, supported by high demand from tenants and stable yields, as buy-to-let remains the investment of choice.
Despite a challenging few years for the buy-to-let market, characterised by tax and regulatory changes, and for some, higher mortgage mortgage borrowing costs, investment in buy-to-let continues to outperform most major asset classes, as rents continue to rise.
Around a sixth of the population – some 10 million people – now living in accommodation rented from private landlords; an attractive proposition for those investing the buy-to-let sector.
"The private rented sector is vital to our economy and without it would see a huge increase in homelessness," said Allison Thompson, MD of lettings at Leaders Romans Group (LRG).
Earlier this month, LRG surveyed 271 landlords across its country-wide estate agency brands, from those with a single investment property (46% of the sample) to those with ten or more (4%). It found that only 7% of landlords plan to exit the BTL market in the next year and 12% plan to reduce their portfolio.
In contrast, a considerable majority (71%) planned to maintain their portfolio size and 10% planned to expand it.
Of the 51 landlords planning to sell, the most common factor which impacted on decision-making, at 41%, was changes in policies: both increased regulations to date such as regulations regarding increased compliance and safety such as Smoke and CO detector requirements; also the imminent Renters Reform Bill and other emerging policies. Landlords responded equally (29%) to the two other reasons offered: the economy (interest rates, energy costs, lack of disposable income) and personal circumstances unrelated to income.
Thompson commented: "It  is very good news that 81% of our landlords still see residential property as the best form of investment and plan to maintain or increase their portfolios over the next year.
"A property investment is for the long term. It is one which will see many economic cycles and changes of Government, but despite interest rates rising and falling and regulations coming and going, a BTL investment will invariably deliver a good financial return.
"However, the government must realise that the housing crisis – specifically the under-supply of rental units – cannot be resolved by penalising the already stretched private rented sector (PRS). It is vital that the Government re-considers the components of the proposed legislation which are putting off some landlords.
"This includes the much-talked about proposals to require rented properties to have an EPC rating of C, and also proposals surrounding Section 21 and assured shorthold tenancies (ASTs). It has been suggested that tenants might be permitted to serve notice of two just months at any point.  This would create considerable uncertainty for landlords, which is unwelcome in an already challenging market.  There has been a request to amend this, so that two months' notice is only permissible when the tenant had been in the property for at least four months. This compromise would provide some further security for landlords, while allowing flexibility for tenants."