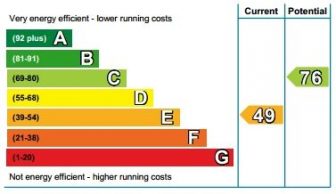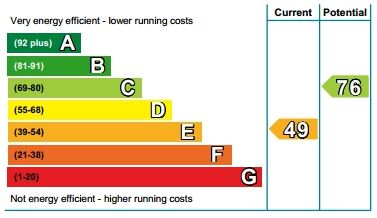 The government's proposal for all rental properties to have a minimum Energy Performance Certificate (EPC) rating of C by 2025 will add pressure to those already faced by landlords and may lead to many exiting the sector. We calculate the total bill for all landlords to upgrade to this level is an estimated £17.9 billion.
Whilst some 13% of renters are willing to pay a premium for a low carbon property, the average annual rent in 40% of local authorities wouldn't cover the average £9,260 spent to bring a property up to EPC C, these locations face particular pressures.
While still at consultation stage, the legislation would require rental properties to have an EPC rating of C or above by 31 December 2025 for new tenancies and by 31 December 2028 for all existing tenancies. Current regulation, in place since 2020, dictates all tenanted properties be rated EPC E or above, notwithstanding exemptions.
Should the legislation pass, this will place a greater urgency on the private rented sector to improve the energy efficiency of stock than the broader ambition to have all homes up to EPC C by 2035.
Of the 4.8 million households in the private rented sector (PRS) across England, some 60% have a rating of EPC D or below. Just 2.4% have an EPC rating of F or G, falling below the current legal for a minimum EPC E, which is an indication of the level of exemptions in line with current regulation. These exemptions include listed properties and properties where the cost of even the cheapest recommended improvement exceeds £3,500.
Under the proposed legislation, the cost exemption is likely to rise, with many speculating a cap of £10,000, bringing many more properties into the fray.
Flora Harley, head of ESG research at Knight Frank, said: "Our previous analysis of EPC certificates of 30,000 dwellings that improved their home energy performance found that the average cost spent to upgrade a dwelling previously rated EPC band D or below to at least a band C is £9,260. Though this varies, properties with an EPC rating in band D, for example, typically spent £5,500 on the necessary improvements to move to band C, with this figure doubling to over £10,000 on average for properties in bands F and G.
"By applying these cost estimates to the PRS, omitting exemptions, and placing a maximum spend of £10,000, we calculate the total bill for landlords to upgrade to the minimum requirement of an EPC C is an estimated £17.9bn."
The greatest expense is expected to be borne by landlords in London, at £3.2bn. This is driven by the prevalence on PRS households in the capital (a fifth of the total), rather than a reflection of the quality of existing PRS stock.
If legislation is passed, the additional cost pressures placed on landlords – which come on top of rising mortgage costs, changes to mortgage interest relief and the erosion of capital gains tax allowances – may lead some landlords to look to rationalise portfolios or leave the sector entirely, according to Harley.
She continued: "According to the results of a survey from the National Residential Landlords Association (NRLA), a third of buy-to-let landlords expect to sell some of their properties this year. That reading marks the highest level of planned divestment in more than six years. That's up from the latest English Private Landlord Survey (EPLS) in 2021 which found that 12% were planning to decrease the number of rental properties owned with 10% planning to sell all their rental properties.
"Regulatory measures are a key driver for those decisions. In the EPLS, of those looking to exit, 55% cited recent legislative changes (e.g. to benefits, tax relief and stamp duty) followed by 53% selecting forthcoming legislative changes (e.g. the changes to section 21 evictions) as reasons.
"The changes may well also lead to a shift in investor behaviour, with demand for newer more energy efficient homes likely to rise, as these properties typically carry much better EPC ratings and lower energy cost for tenants."
Some 13% of renters are willing to pay a premium for a low carbon property, according to Legal & General research. However, using ONS statistics on average rents in the PRS, half of English Local Authorities the average annual rent is below £10,000 – the proposed cost cap, with 40% below the average £9,260 to upgrade. These areas (especially where more than 60% of PRS stock is EPC D or below) could be a particular pinch point for retrofit and see more landlords potentially look to exit the sector.
There could be a growing premium attached if the transparency over potential benefits were made clearer. The Skidmore Review, for example, advocates for landlords to include an 'average bill cost' alongside EPC ratings when letting out properties – to assist renters in "understanding what costs to expect, while also helping to put a premium on energy efficient homes".
Knight Frank report that currently there is a knowledge gap for renters. Only one in three consumers 'clearly' understand EPCs for determining energy efficiency, according to Legal & General research. Further to which almost half of tenants are unsure about the EPC band of the property they reside in, according to NRLA.
Yet there are potentially considerable energy savings, as previously mentioned, with our analysis of new-build homes, typically in higher EPC bandings, showing an average 56% saving on annual energy costs. Indeed, our calculations on energy cost savings suggest moving from a D to a C rated property could save nearly £400 per year at current costs, climbing to just shy of £1,000 for those jumping two bands from E to C. This could potentially represent a total energy cost saving of up to £1.8 billion.
For those looking to exit the sector in the medium to longer terms there is an additional value uplift over and above local house price growth for those improving energy performance.
Harley added: "Our previous analysis found this ranged from 3% (equivalent to £9,003) for those moving one band from EPC D to C to 19.6% (£64,444) for those moving from F/G.
"Despite the potential impact most landlords are unaware of what's coming. A survey conducted in summer 2022 found that  57% of landlords were either unaware or unsure about the proposed changes, according to the NRLA.
"Even existing legislation presents a knowledge gap – the EPLS 2021 survey found that nearly two-thirds (64%) of landlords were aware of the regulation which came into effect in 2020 with full understanding of the details. Yet 22% were aware but did not understand the details and the remaining 15% were not aware of the energy efficiency legal requirement at all.
"Whilst there is no exact clarity on what regulation will be coming for landlords, or indeed when, there seems to be only one direction and urgency for action. Not only was this highlighted by the IPCC in March, but the National Infrastructure Commission also recommended a tightening of standards in the private rental sector only serving to strengthen the likelihood and pace of implementation."