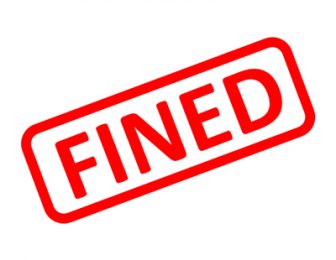 A rogue landlord in Northampton has been ordered to pay £12,400 after council inspectors shut down an overcrowded house with people living in substandard conditions.
West Northamptonshire Council's team visited the three-bedroomed property in Ivy Road, Abington, in March this year after receiving complaints from the public.
The inspectors found people living in shocking conditions in an overcrowded HMO and identified offences relating to maintenance of means of escape from fire and maintenance of communal areas and quickly slapped an emergency prohibition order condemning the property as unsuitable for living in.
The owner of the property in Northampton, who has not been named by the council, was handed a civil penalty for failing to license the property as a HMO.
Housing cabinet member, Cllr Adam Brown, said: "It is clear the landlord had little regard for the safety of their tenants.
"Complaints from the public also make it obvious that there was a distinct lack of respect for their neighbours and the local community.
"The housing team cannot visit every property but this case demonstrates that we will take action when members of the public contact us with their concerns."
West Northamptonshire Council currently has around 1,300 registered HMOs, which campaigners claim have a detrimental effect on the local community.
Issues raised include general poor maintenance, rubbish being a fire hazard and streets crammed with parked cars.
A review analysing current council policies over HMOs was due for completion in April.
"The review's aim is to thoroughly investigate the issues concerning housing of this nature within West Northamptonshire," said Cllr Brown.