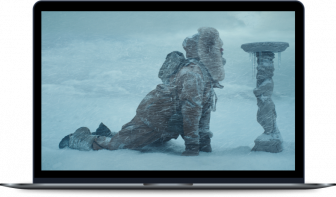 Boomin says that its new TV-led campaign will go live from Sunday, as it hopes to win more business.
To help generate greater publicity, the property platform has provided the trade press with a preview of one its TV ads, which will initially air on Channel 4 on Boxing Day. See below. 
The new 'get there before they do' campaign follows Boomin's 'good things happen' advertising campaign which launched in April.
At the heart of the new campaign is the claim that Boomin gets both agents and customers 'ahead of the market'.
Secret Property, Sneak Peak, MatchMaker, ChainMaker and SmartVal are among some of the tools that Boomin is keen to promote.
The latest Boomin campaign will air across a number of prime time advertising slots over the next few months, along with video on demand, YouTube, social media and radio.
Phil Lloyd, chief marketing officer at Boomin said: "We're proud of what we've already achieved with our launch advertising; over 55% of UK adults recognise our brand and that's growing every week. This new campaign is the next step on our journey; simple, humorous and positive. And it focuses on what's the most important component of a tight market with limited stock; Boomin gets you ahead.
"Creativity is in our DNA as a business; we have so many more exciting initiatives launching soon."
Michael Bruce, CEO & founder of Boomin, added: "Boomin is making a difference to agents and customers. We offer considerably more unique features than anyone else in the market, have invested more in technology for agents and our advertising is streets ahead of our peers.
"We will continue to push ahead in 2022 building on recent innovations including ChainMaker and SmartVal and will be making some exciting announcements early in the New Year on innovative technology that will drive more business and profitability for agents."