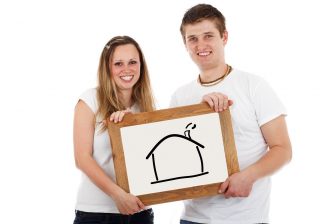 Sealed bids, properties going under offer within hours of being listed, and estate agents under pressure to complete deals head of the end of the stamp duty holiday.
An overheated property market in some parts of the country has led to a surge in buyers submitting 'best and final' offers, according to John Bray & Partners in Cornwall.
Josephine Ashby of John Bray & Partners, said: "Best and final offers have become much more common place over recent months. With many good buyers chasing the same property, often it is as much about treating all buyers as fairly as possible as much as achieving the best figure on behalf of vendors."
With the market currently moving so quickly, it is difficult to establish the precise value of a property and therefore broad and attractive price guides that result in best bids feels the optimum way to ensure the best figure and outcome is achieved, according to Ashby.
She added: "In the last few weeks we have sold two properties that have had ridiculous levels of interest, both going to best and final offers with numerous parties bidding. The first was a four-bedroom detached bungalow set in mature gardens, located in a peaceful position in the heart of Rock. Levels of interest were off the scale, and it went to best and final offers, exceeding the asking price by over 15%.
"The second property was a single storey three-bedroom detached property, set in a quarter of an acre, moments from Polzeath Beach with wonderful sea views and a detached garage. This went to best and final offers, again with many interested parties, it achieved over 30% in excess of the guide price.
"Both properties were sold within days of coming onto the market."
Looking specifically at South Hams, Stacks Property Search reports that the majority of properties between £800,00 and £1.5m in the region are currently going to best and final offers.
Charlie Rearden of Stacks Property Search said, "Best and final offers is becoming standard for desirable properties in a market where demand exceeds supply. It's never the buyers' choice.
"It's used by agents who have a number of competitors for a property and they want to bring the negotiations to a close. Historically it was used when there were several competitors, but increasingly used when agents know there will be competition."