The Belvoir Group has launched a new marketing portal for its franchisees that includes a potential 'solution' that may help agents operate if property viewings and house moves are banned under tighter lockdown restrictions.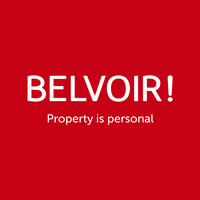 Belvoir plans to keep listings and house sales 'bubbling' until restrictions are lifted by using a personalised QR codes linking prospects to web page and virtual tours to create a 'dynamic and digital experience'.
The marketing portal
With the Belvoir Group of franchisees growing, Belvoir says it needed to replace their 'slightly outdated' solution and
replace it with one that provided each franchise owner with the 'freedom within a framework' that a modern
franchise owner needs to enable them to be successful in 2021.
With close to 300 offices, across four brands, Belvoir felt it needed a digital solution to marry central creative assets
with local market execution. In addition, Belvoir wanted an online shop to house over 70 items of merchandise that can be picked, packed and distributed securely.
The solution 
With each brand operating automatously, Belvoir felt it was important to deliver four iterations of their Connects™ platform, one for each brand, and not one group wide solution.
To do that Belvoir says that it needed to extend the capabilities of the platform to accommodate merchandise and stock management.
In addition, Connects™ has, according to Bevoir Group, been designed to deliver data driven local marketing solutions
by hosting acorn profiled data on 27 million households.
As well as being able to edit branded templates, the local branch can send highly targeted direct mail campaigns to
their local audience.
Unlike many, captive audience platforms, the agent can choose to use the production capabilities of Precision (Precision operates a carbon neutral print and mailing house in Bury St Edmunds) or simply download the print
file they have created and use a provider of their choice.
Artworks for social media campaigns can be created through the universal graphics engine (UGE) that powers
the easy-to-use publishing software. And merchandise is ordered through the integrated online shop and stock
management module that was created specifically for Belvoir.
Innovation as standard
The Belvoir group says it will be the first to take advantage of introducing personalised and dynamic QR codes to their
direct marketing campaigns.
Each code is generated by marrying the address data of a local prospect with a URL, therefore taking the prospective house buyer/renter on a digital journey of discovery through their mobile phone.
Every scan can be viewed in real time, via a Google Maps interface and qualified leads can be saved and
downloaded by the local agent.
David Newton, group IT and marketing director Belvoir Group Plc, said: "We chose Precision as they could provide the complete end to end solution. Acorn profiled data on 27 million households in the UK.
"Market leading, continuously evolving technology that is easy to use and focused on the franchise owner.
"A carbon neutral supply chain and flexibility for the agents to choose."