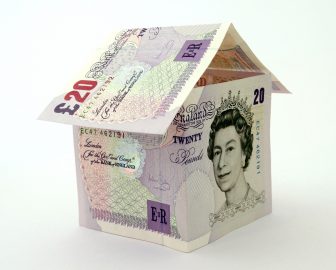 The average price of a residential property was £31,000 higher in April than a year earlier, according to Office for National Statistics (ONS) figures.
Across the UK, the typical property value in April stood at £281,000, which was 12.4% higher than a year earlier.
The latest data suggests that more first-time buyers are paying stamp duty on their homes with 26% having to do suggesting they are forking out more than £300,000 to get on the ladder.
But despite the lack of supply of homes for sale in relation to strong demand from buyers, which has been a key factor driving up property prices, there are some tentative signs that this imbalance may be easing.
Nicky Stevenson, MD of Fine & Country, said: "The UK may be flirting with recession but you wouldn't know it looking at annual house price growth.
"While transaction levels have dipped, the shortage of homes across most of the country remains acute and we are still in the midst of an unprecedented boom.
"Should the Bank of England make good on its threat to hike interest rates by 50 basis points next month, then we may begin to see a different picture emerge.
"But previous hikes had made little impact so far and this remains a red-hot sellers market with existing homeowners continuing to make big gains and looking to trade-up."
Wider economic factors such as inflation and rising interest rates will naturally begin to squeeze the lower end of the market as the year progresses, according to Nick Leeming, chairman of Jackson-Stops.
He commented: "For now, it [the current housing market] is playing into the hands of sellers who continue to benefit from the buying buzz, as movers look to lock in competitive mortgage rates ahead of further announcements from the Bank of England.
"A waning pipeline of new homes from housebuilders will also help to insulate house prices, even if growth levels cool from month to month."
"Traditionally a quieter period, the combination of heatwaves and holidays over the next few months is likely to push house hunting down the agenda," he added.
Lawrence Bowles, director of research at Savills, concurred: "Prices increased a blistering 5.7% between May and June last year – the fastest pace of monthly growth ever recorded in the ONS data – as buyers rushed to complete before the end of the stamp duty holiday. But emerging evidence suggests the supply-demand imbalance that has characterised the market for the last year may be starting to unwind.
"While the flow of homes onto the market remains 10.2% below pre-pandemic levels, the number of agreed sales fell to 0.7% below normal levels in June, according to data from TwentyCi. With demand easing and no race to snag a tax break this year, we should expect annualised growth figures to be lower when the June figures are published."
Richard Davies, MD of Chestertons, said: "May of this year surpassed May 2021's market performance when we had the added stamp duty incentive. This indicates that buyer confidence has returned despite economic challenges. With the Bank of England putting up interest rates more than once this year, many house hunters have also established a stronger sense of urgency to buy before further rate hikes."
"Our branches receive enquiries from families, couples and investors but, particularly post-pandemic, we are seeing an uplift in the number of international students, international buyers as well as office workers who require a pied-à-terre closer to work."