Did you know that as an estate or letting agent you may be subject to statutory regulation in 2021 and beyond? Are you planning ahead for this and do you know what might be involved in the process?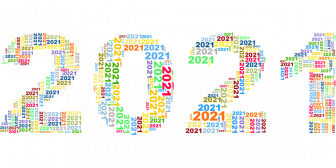 In 2019, the Regulation of Property Agents Working Group published a report relating to the regulation of property agents.
The key recommendations of the report were to implement statutory regulation for property agents, make it a criminal offence to practice without a licence, introduce minimum levels of qualification and continuous professional development, and develop an overarching industry code for property agents
Through regulation, ethical and professional standards of practice will be introduced for consumer relationships and management of businesses and staff. This tackles issues such as diversity, transparency, training, conflicts of interest, client money handling, complaints handling, communication, health and safety and data protection.
It is proposed that regulation will apply to all residential letting and estate agents, irrespective of how they operate (e.g., online, hybrid or high street) and size of business (e.g., independent, local or multi-national branches). This means that agents need to prepare in advance for the proposed regulatory requirements through upskilling their staff teams and senior management.
One qualification which is likely to be of interest to residential agents seeking to enhance their professional standing is AssocRICS. This is a vocational qualification based on practical experience. It is assessed by the Royal Institution of Chartered Surveyors (RICS), who are the governing body for Chartered Surveyors.
Although the exact qualifications accepted under the proposed regulation have not yet been confirmed, AssocRICS membership is well-established within the surveying profession and demonstrates that agents are regulated, qualified and trusted.
There are four key routes to AssocRICS membership:
4 years' work experience;
Approved HND, HNC, NVQ3, BTEC or foundation degree + 2 years' work experience;
Relevant undergraduate degree + 1 years' work experience;
Direct entry via membership of an approved professional body, e.g., Member of the Institute of Residential Property Management (MIRPM).
Upon satisfying one of the above routes, agents will then need to pass the AssocRICS written assessment and online ethics module and test. In the case of direct entry, agents only need to pass the online ethics module and test.
Jen Lemen is co-founder of Property Elite, training and support provider for RICS qualifications.