Tomorrow is the opening ceremony of EA Masters 2021, where it will be announced what agencies will be listed in the Best Estate Agent Guide 2021-22.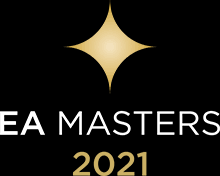 Every year, Property Academy carries out the biggest performance assessment in the estate agency industry to identify the best agencies in the country. This year's assessment is now complete and the results of the first stage are in.
Sarah Kemp of Property Academy said: "The selection process for the Best Estate Agent Guide has gone through some exciting changes this year and has taken a huge leap forward in assessing estate agents in a way which is more in line with the modern digital world and customer buying behaviour."
The rigorous selection process has seen Property Academy use data on Rightmove property listings to select a shortlist of possible best estate agents in the UK. A professional marketing agency was then commissioned to conduct an assessment of agencies' websites and mystery shops were conducted by a team of professional mystery shoppers.  This thorough and in-depth evaluation determines which agencies are listed in the Best Estate Agent Guide and go on to be shortlisted for an award.
Kemp added "After a challenging period where estate agents continue to be in high demand and competition for available stock is extremely tough, these announcements recognise the incredible service provided by the top agents throughout the pandemic and provide a hugely proud moment for estate agency leaders and their teams.  Being listed in the Best Estate Agent Guide is a highly coveted achievement which gives a point of difference in a highly competitive market."
The EA Masters Opening Ceremony on Thursday June 24th is completely free to attend for estate agents and you can register your place right now by clicking here.