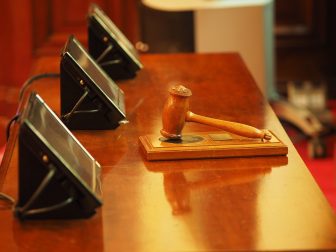 Allsop is gearing up for its largest residential auction in a decade with 505 lots on offer – 21 of which are guided at £1m or above – and the sale will be delivered over three days in a reflection of both the supply and demand that has built up over the summer.
The catalogue features a mixture of investment and development opportunities across the UK, including a freehold Victorian mansion set in 11 acres of grounds in Surrey, and a former health centre in East Sussex with development potential.
The first day of the auction will take place at The May Fair Hotel in London on the 21st September, while the following two days of the sale on the 27th and 28th September will be held remotely via livestream.
Bidders from across the UK and internationally will be able to bid online and via telephone on all three days of the auction, while the first day will also invite bidders to the central London venue.
Allsop's previous residential auction in August raised more than £47m from the sale of 175 lots, yielding a success rate of 78%.
Richard Adamson, partner and auctioneer at Allsop, said: "While much of the residential property market has had a quiet summer, we continue to see a huge amount of activity and appetite from domestic and overseas investors. Following the success of our August auction, we're delighted to release our sixth residential catalogue of the year – our largest since September 2010 – in a reflection of the supply that has built up elsewhere in the market.
"The volume of lots on offer at this auction reflects the unrivalled success of the auction as a means to quickly realise strong values for investors' assets and to release liquidity, as well as Allsop's track record on behalf of a wide range of buyers and sellers. Alongside the three-day nature of the auction, one day of which will be in-the-room and two will be live-streamed, we'll be bringing fresh talent to the rostrum with David Evans wielding the gavel for the first time."