Estate agents are once again being encouraged to plead with the government to extend the current stamp duty holiday by at least six months and make an announcement before Christmas, as buyers rush to beat the 31 March deadline.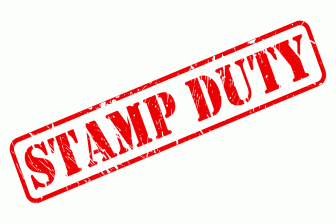 Propertymark, along with other industry bodies, has been lobbying the government to extend the stamp duty holiday on behalf of both consumers and the property sector.
The trade body has reiterated its call for agents to support its campaign to get an extension to the CGT holiday deadline to help avoid what it fears would be "transactions falling through, price falls, and a sudden loss of momentum in the market".
Propertymark was among a host of groups to recently send a letter to chancellor Rishi Sunak calling for "urgent action".
The letter says failure to complete transactions by 31 March "could see the breakdown of chains with consumers potentially financially unable to continue with the purchase, as they would have to find funds to pay stamp duty".
Mark Hayward, chief executive of NAEA Propertymark, commented: "The boom caused by the stamp duty holiday has been hugely beneficial for the housing market, however the stamp duty cliff edge on March 31 could cause thousands of sales to fall at the final hurdle and have a knock-on and drastic effect on the housing market, which has recovered well from the Covid slump.
"We are calling on government to rethink these timings so pressure on the system can be released to allow transactions to complete and avoid a disorderly and distressing period for movers and businesses throughout the market."
An HM Treasury spokesman said the government keeps SDLT under review and is closely monitoring the market.
But there was widespread disappointment within the property industry last week after a hoped-for extension to the current stamp duty holiday deadline failed to materialise in the chancellor's spending review.
"Understandably, the spending review focused on funding for public services in light of the ongoing Covid-19 pandemic, even if the property industry had hoped that the chancellor would use the address to provide clarity on issues such as the stamp duty holiday and proposed changes to capital gains tax," said Neil Cobbold, chief sales officer at PayProp.
There have been widespread calls for the stamp duty holiday to be extended in recent weeks.
Bryan Mansell, co-Founder at Gazeal, commented: "An extension to or gradual tapering off of the stamp duty holiday would help to ensure that consumers don't miss out on significant tax savings and the pressure on property professionals is reduced. Extra breathing space would also help the industry to work through a huge backlog of transactions built up in recent months.
"What's more, an extension to the stamp duty holiday would help to stimulate the housing market throughout 2021 when it will be up against tough economic conditions. Further stamp duty measures could also help to avoid a sharp drop-off of property supply and demand in April."