The stamp duty holiday extension announced by the chancellor earlier this month has led to a surge in active house-buyers, presenting estate agents with a good opportunity to bring vendors back into the market, according to Brief Your Market (BYM).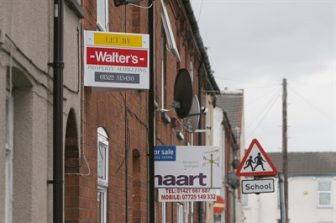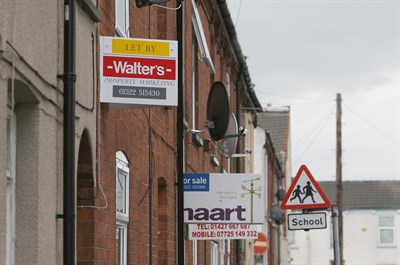 The online marketing platform points out that there was a direct correlation between the stamp duty holiday announcement on 8 July last year and a sharp increase in the number of properties being marketed across the major portals.
The month of July 2020 alone saw an increase of over 42.5% in properties on the market when compared to June 2020 and figures continued to rise well into Q3 of last year. However, as the original stamp duty holiday deadline of 31st March 2021 approached, the steady build-up of availability led to increased fall throughs.
Properties were withdrawn from sale as individuals pulled out of property purchases that the assumed would not complete in time to meet the March date.
Following Rishi Sunak's decision to extend the stamp duty holiday until the end of June, followed by a tapered approach until the end of September, Richard Combellack, chief commercial officer at Brief Your Market, is feeling optimistic.
He said: "Now there are a further three months in which to complete a sale, as agents successfully encourage vendors to come back onto the market, we expect to see properties returning to the portals."
"At the end of last year and the start of this year," he continues, "we were seeing many sales which had fallen through being completely withdrawn from the market. Last month, February 2021, the Brief Your Market Property Index showed 17% of properties which had been sold subject to contract fell through and nearly 60,000 properties were withdrawn from the market altogether. It was clear that many failed to proceed on the basis buyers and vendors were opting to put their plans on hold because of fears around missing the looming deadline. Now that deadline has been extended, I am hopeful that the trend line of properties withdrawn from the market won't yet begin peaking in line with the fall throughs."
Combellack advises agents to act swiftly, "There is a really short window of time for agents nationwide to reignite interest from vendors who thought they had missed the boat. Action must be taken urgently to update customers on the changes and, most importantly, to re-engage sellers of properties that have previously fallen through or been withdrawn altogether. Not only should agents be revisiting contacts on their own databases, but also coupling their CRM systems with local on- and off-market data to target vendors who were previously listed on competitors' books."
The Brief Your Market Property Index is exclusive to Property Industry Eye and is produced from on-market and off-market data supplied to agents.