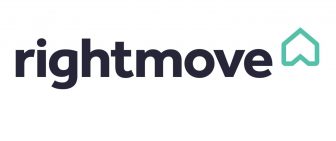 Estate and letting agents can now sign up to register their interest in Rightmove's new qualification, the Level 3 Certificate for Estate and Letting Agents (CELA).
The new qualification, which will be regulated by Ofqual, is designed to help more agents have easier access to professional training and is on track to launch by the end of the year. The course has been specifically created ahead of potential regulations that the government may bring in based on the RoPA Report.
The training will be free as part of an agent's Rightmove membership and delivered by a group of renowned industry experts.
Following over 120 hours of free training, agents will then be able to sit an independently adjudicated exam through awarding organisation ABBE for a fee of £215 (plus VAT) payable to them, to be awarded with the qualification.
The qualification is designed for both estate and letting agents, with the syllabus covering topics including legislation and codes of practice, generating opportunities, delivering exceptional service and property marketing.
The free training towards the qualification will be delivered online and on-demand so agents can study at their own pace. The content will be produced to suit all learning styles, including video, an accessible digital handbook and a simple user interface.
Agents can now register their details on the new qualification landing page on the Rightmove Hub to be first in line for information, updates, and access to the course by clicking here.
Many of the industry's leading experts and trainers have contributed to the content for the Certificate for Estate and Letting Agents.
Rebecca Marsh, of The Property Ombudsman and former Chief Ombudsman at the Legal Ombudsman
Josh Phegan, internationally renowned coach of new, emerging and high-performance agents
David Cox, Rightmove's Legal & Compliance Director and lettings legislation expert
Richard Rawlings, one of the UK's best-known and innovative estate agency trainers
Susie Crolla, Chief Executive of the Guild of Letting & Management
Dr. David Smith, property law expert and Partner at JMW Solicitors
Frank Webster, industry leader, advisor, and former vice-chairman of Finders Keepers
Peter Ambrose, founder of conveyancing firm The Partnership
Alex Stretton, founder of Elements Property, who partner with estate and letting agents to edit photos and have enhanced over 1.1 million property photos to date
Michael Hare, a previous partner in two agency practices
Lisa Gray, Rightmove's Webinar Manager and property marketing expert with over 14 years of experience in agency training
Emma Atkinson, Rightmove's Director of People Development with 20 years of experience in developing talent
Jason Charles, head of education at Rightmove, said: "Agents can now sign up to be the first to have access to our new education qualification which we're on track to launch before the end of the year.
"Our comprehensive syllabus covering both sales and lettings features content from some of the industry's most influential educators, so that agents have access to the highest quality training for free. Agents can also head over to the new landing page for more information and answers to questions they might have about the new qualification."