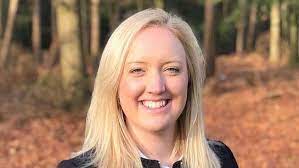 Alice Thompson, who was awarded £185,000 by an employment tribunal after being forced to quite her job at Manors estate agency, wants to see greater support offered for working mums in the industry.
Thompson, a successful sales manager for Manors, wanted to work shorter hours in order to collect her daughter from nursery, but had the request rejected by her now former employer.
"I made a request for flexible working that wasn't seriously considered," she told BBC Radio 4's Woman's Hour.
She continued: "I proposed what would have worked for me. If that didn't work for the company, I would have been more than happy to hear a counter offer, what might work for them.
"If they needed me for the full hours, maybe eight 'til five instead of nine 'til six, that's something I could have worked around.
"But it was shut down, every avenue, not listened to, not considered. And I was left with no other option but to resign.
"How are mums meant to have careers and families? It's 2021 not 1971."
The tribunal ruled she had suffered indirect sex discrimination when the estate agency refused to consider her request.
Thompson added: "I'd put my heart and soul into an estate agency career for more than a decade.
"That's no mean feat, it's quite a male dominated environment to work in. And I'd worked really hard to build relationships with clients."
Estate agent fined £180k for refusing to let staff member leave work early