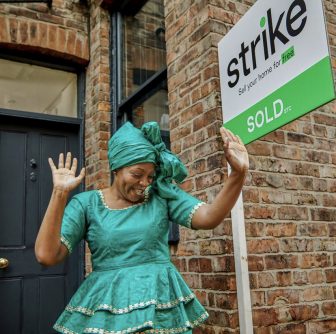 Strike, the hybrid agency, formerly Housesimple, has announced that it is rolling out across the UK after initially providing its services in the Midlands and the north of England.
The move by the company, which aims to undercut traditional high street estate agents by offering vendors a free property sales service, comes as little surprise after it raised fresh investment last year.
The agency has long planned to scale up its online offering to increase its market share after raising £ 11m via its latest funding round.
The investment was partly provided by two new backers of the business – Sir Peter Wood, via SPWOne, and Channel 4 Ventures – with further funding from existing investors Freston Ventures and Toscafund.
Strike has firmly set its sights on becoming the largest UK estate agency brand this year, with ambitions to surpass both traditional and online counterparts.
Also backed by Sir Charles Dunstone, an early investor in the business, the latest funding round has also enabled Strike to increase brand awareness through Channel 4 Ventures' investment in a media-for-equity deal. This is where the broadcaster provides airtime in return for an equity stake in the business.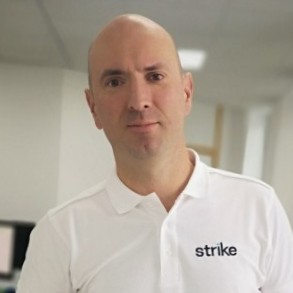 To date, Strike claims to have sold £5.42bn of property, and to be the fastest to get a sale agreed – 40 days – out of the top 10 estate agent brands in the country.
Sam Mitchell, chief executive officer at Strike, said: "From  day one we knew the potential in what Strike could achieve and our regional launch has proved the thirst for it. Since our last funding round, we've continued to invest in technology so there's a seamless selling experience. We're confident we'll be the obvious choice for anyone looking to sell this year who wants a straightforward, no cost option, that puts them in control."
Chris Wensley, investment director at SPW One, commented: "It's been a bumpy year for the housing market but Strike is one of the winners. As we consider the prospect of more restrictions, it's difficult to predict the movement of the sector in 2022, but selling a property for free isn't going to lose its shine. We're excited to support Strike in their next missive as they stride towards being the market leader in the UK."
Vinay Solanki and Hannah Redgewell issued a a joint statement on behalf of Channel 4 Ventures: "Strike is shaking up the sector like no other and revolutionising how people move home. There are many synergies between our brands, and we're excited to give access to our influential marketing platform to help Strike reach even more sellers across the UK."
Strike claims to be 'the fastest growing estate agent brand in the UK'