With more than 30 years' experience working in the industry, Iain White has seen a number property websites come and go, but firmly believes that Boomin is here to stay.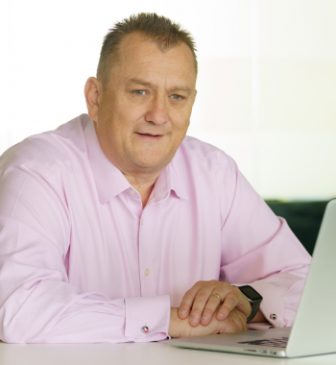 White, a former shareholder and MD at Romans, and more recently MD for Countrywide Thames, had his reservations about Boomin, but having been given insight into the new soon-to-launch portal, has been converted, and has now decided to back the new platform.
He said: "Having people paying 30 times more than the branch next door who have more properties languishing on the portal and have also been gifted normally paid for features for all their listings is not acceptable. Without a credible alternative the stranglehold will get stronger and the model that, as of right, pushes up the prices every year for the people who can least afford them will have a free run for the next ten years.
"What I like about Boomin is the calibre of the team behind it, I have been very critical of the Purplebricks model so it may surprise some people as to why I am so enthusiastic about Boomin.
"The facts are pretty simple for me."
White, who is currently engaged as a non-executive director to a number of estate agency and Prop Tech companies, provides the following reasons as to why he is backing Boomin and urging other agents to do the same.
Boomin is fair in its charging model and will provide a revenue stream to agents longer term.
It's credible , well backed and well organised and can bring much needed competition to the portal space which in turn will reduce costs, increase customer service and force innovation.
It's innovative and opens up the passive market which I believe will bring additional movers through old fashioned serendipity transactions which largely died with the newspapers.
It takes away the barrier between agent and client and promotes deeper more personal contact, putting the skill and relationships back into the estate agency. The best agent wins not the cheapest one.
I dislike Purplebricks and have been very noisy about the model and its effect on agency, however I can't deny what it achieved in terms of brand awareness and it is now the largest lister of property in the UK. I believe the Bruce Brothers will achieve the same with Boomin and if they do they give agents agency back.
I have checked double checked and checked again and grilled Michael and Kenny at length but I can't find a single reason not to get involved and I believe their intentions are genuine. They are not taking possession of your database, controlling your customers or seeking to do anything other than support great agents.
The no tie in free period creates a no lose scenario, if Boomin fail to deliver on any level you simply don't opt to move forward onto the paid period.
Doing nothing in the current portal space simply isn't an option for estate agents.